aucobo GmbH
We are a Stuttgart-based Industry 4.0 startup that helps manufacturing companies to enhance productivity and digitize communication and organization on the factory floor with their Industry Wearable Platform. Its openness allows to use any device with any operating system and intergrates into different enterprise architectures and use cases extremely easy, leveraging efficiency in the fields of machine operation, maintenance and intralogistics. Global players from the automotive, machine building and aviation industry belong to their customers.
2016 gegründet
1-24 Mitarbeiter
IT
Startup
Stuttgart
So arbeiten wir
Working at aucobo means working in a high-class team on the future of human-machine interaction in the digital age, means constantly learning, means working without politics and bureaucracy, means team spirit, means getting things done and means growing by honest and direct feedback.
Arbeitsstil
Agiles Arbeiten
Flache Hierarchien
Förderung von Mitarbeiterinitiativen
Onboarding Programm
Projektverantwortung
Startupflair
Working out loud
Team
Altersmix
Casual Friday
Frauen in Führungspositionen
Internationale Kollegen
Legere Kleidung
Sommerfest
Teamevents
Tools und Tech Stack
Android
iOS
Linux
macOS
Microsoft Windows
The Name :-)
The name aucobo stands for "automation cookbook": building your own automation flows to automate things independently. Through constant exchange we gradually developed the core aspect of human-machine communication and the basis for aucobo".
Unser Standort
Our office is located in a large building complex with many other start-up companies close to Stuttgart. We are surrounded by large industrial companies with good connections to the motorway and in front of the bulding you find the public transport to the city center.
Fahrradstellplätze
Gute Anbindung an ÖPNV
Restaurants in der Umgebung
Öffentlicher Parkraum
Firmeneigene Parkplätze
Gute Autobahnanbindung
Supermarkt in der Umgebung
Unser Büro
We have recently moved from 3 small separate offices to one open-plan office. The office is nice and bright and has a large meeting room and a chillout corner. The large kitchen invites you to cook and eat together with the whole team. The lunch can also be ended with a round of table football which is available to all Start-ups within the coworking building.
Aufzug
Haustiere erlaubt
Desktop Computer
Großraumbüros
Klimatisierte Räume
Steharbeitsplätze
Erholungsräume
Kreativräume
Eigenes Arbeitsgerät erlaubt
Headsets
Kopfhörer
Teambüros
Feelgood Manager
Tischkicker
Flexible Arbeitsplätze
Homeoffice möglich
Laptop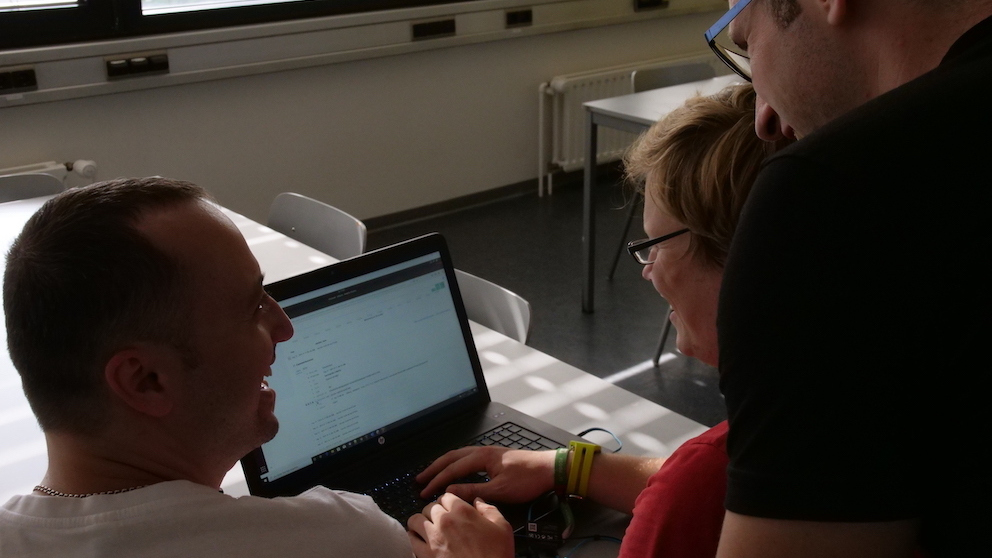 Vorteile bei uns
Working at aucobo means a lot of freedom and personal responsibility. You can design your working hours and on which days you stay at home office. This is a very big advantage over most other companies. And everyone of us is enjoying the "official office Thursday". On this day all colleagues are in the office and during a common lunch all colleagues meet here for a little private chat.
Ausgestattete Küche
Kaltgetränke
Elternzeit
Arbeitszeiterfassung
Gleittage
Vertrauensarbeitszeit
Gemeinsames Essen
Obst & Snacks
Bezahlter Sprachkurs
Flexible Arbeitszeiten
Gleitzeit
Überstundenausgleich
Kaffee & Tee
Bezahlte Weiterbildung
Unterstützung im Visa-Prozess
Freie Wochenenden
Teilzeit
Klingt gut? Dann sieh dir schnell unsere aktuellen Jobs an.