ACT Commodities: Energy commodities trading
We are the global leader in trading energy commodities. We deal with buyers and sellers of certificates and physical products all over the world, these include energy efficiency and renewable energy certificates as well as carbon emission allowances. Our goal is to bring our customers the right products for their needs, at the right time. Because our energy commodities trading network is more extensive than any other trading company in this market, we are able to offer unrivaled choice, service and reliability.
ACT Commodities: ...
ACT Commodities: ...
100-249 Mitarbeiter
Energie
Global Player
Amsterdam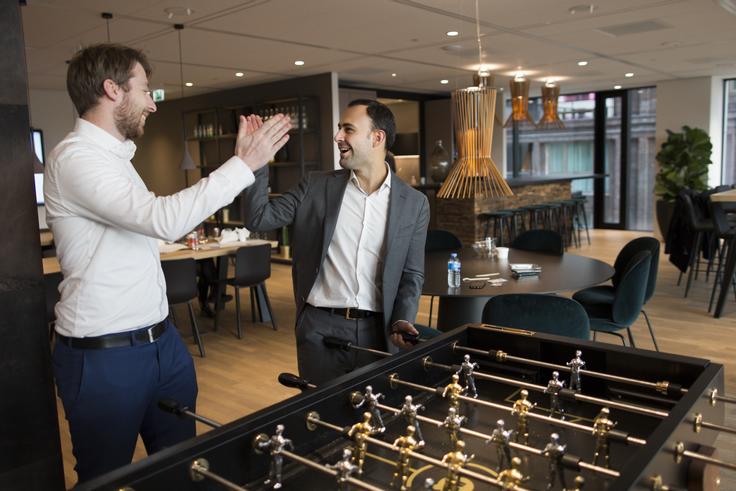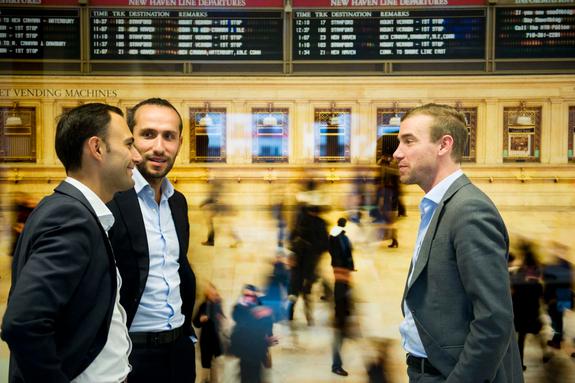 So arbeiten wir
Be part of our enthusiastic and entrepreneurial team that consists of more than 30 nationalities from all over the world. We work hard, but also party hard during drinks, BBQ's, company weekends, diners, boat trips and so on. So bring your smile and join the party.
Arbeitsstil
Regelmäßige Feedbackgespräche
Flache Hierarchien
Onboarding Programm
Projektverantwortung
Coaching-Angebote
Förderung von Mitarbeiterinitiativen
Team
Casual Friday
Frauen in Führungspositionen
Internationale Kollegen
Sommerfest
Teamevents
Working from home
As many other companies, due to COVID-19, our teams are working from home to safeguard the health of our employees, clients, and community. Our recruiting team was already used to conducting job interviews by video as we have been recruiting internationally where the first rounds of interviews have always taken place remotely. Usually, once you reach the final stage of the recruitment process, you're invited to our office flying you out if necessary. We currently also have a workaround in place for that stage. With our recruitment continuing as usual, feel free to take a look at our vacancies or contact is in case of any questions.
Unser Standort
Local Expertise & Global Presence You can find us in the following cities: AMSTERDAM, PARIS, NEW YORK and SHANGHAI
Firmeneigene Parkplätze
Gute Anbindung an ÖPNV
Unser Büro
Feelgood Manager
Großraumbüros
Nachhaltig
Desktop Computer
Kreativräume
Ökostrom
Ergonomische Arbeitsplätze
Spielmöglichkeiten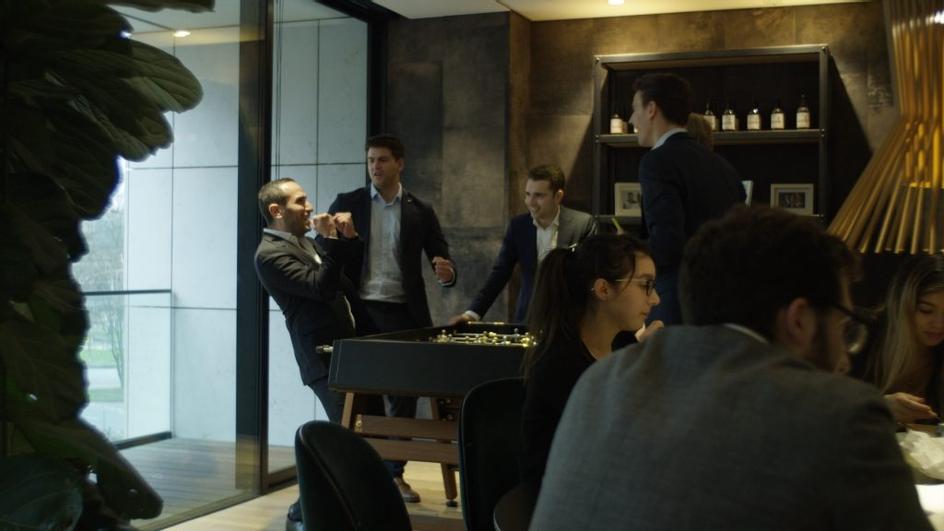 Vorteile bei uns
Fair Company
GET YOUR OWN PERSONAL LIFE COACH. Working at ACT is more than just learning the right skills and expertise. We also focus on your personal development and growth. That's where your personal life coach comes in. Because we believe that the more you know about yourself, the more successful you will be.
Betriebliche Altersvorsorge
Bezahlte Weiterbildung
Ehrenamtlich engagiert
Gemeinsames Essen
Kantine
Fahrtkostenzuschuss
Fitnessstudio-Abonnement
Flexible Arbeitszeiten
Kaffee & Tee
Mitarbeiter-Anteile
Sport- und Erholungsangebote
Vertrauensarbeitszeit
Kaltgetränke
Klingt gut? Dann sieh dir schnell unsere aktuellen Jobs an.