aicas GmbH
4.2 (13 Bewertungen auf
)
aicas offers an open platform for data acquisition and software management on devices for global industrial and automotive companies. Some of the largest suppliers in these sectors use aicas software solutions and build on aicas' expertise in the cloud-to-edge area to keep millions of devices and vehicles up to date in realtime. The proven, comprehensive solutions from aicas offer many features that no one else has. Outstanding realtime capabilities, low latency and an unrivaled small footprint enable support for demanding and critical systems.Having emerged from the high-tech and academic environment in Karlsruhe 20 years ago, aicas has continuously evolved into a global high-tech company with European and American branches serving customers across the globe. Bring in your knowledge and enthusiasm for future-relevant topics and products and join our international and intercultural team at aicas.
2001 gegründet
25-49 Mitarbeiter
IT
Mittelständler
Karlsruhe
So arbeiten wir
We are adding passionate, creative individuals in areas such as solutions architecture, embedded software engineering, business project management, as well as sales and online marketing. You will join an international team of smart and dedicated individuals invested in solving customer challenges to drive success in empowering things in realtime. We are expanding in the upcoming year and there is lots of opportunity for growth and continued learning in an agile environment.
Arbeitsstil
Agiles Arbeiten
Projektverantwortung
Regelmäßige Feedbackgespräche
Team
Altersmix
Internationale Kollegen
Teamevents
Unser Standort
We're close to the Karlsruhe Institute of Technology, close to business and right in the heart of one of Europe's largest technology clusters.
Fahrradstellplätze
Gute Anbindung an ÖPNV
Unser Büro
You can easily master your working day thanks to our open and friendly designed office. Besides our open-space office, we also enjoy team areas to consult each other in smaller groups.
Ergonomische Arbeitsplätze
Homeoffice möglich
Flexible Arbeitsplätze
Teambüros
Großraumbüros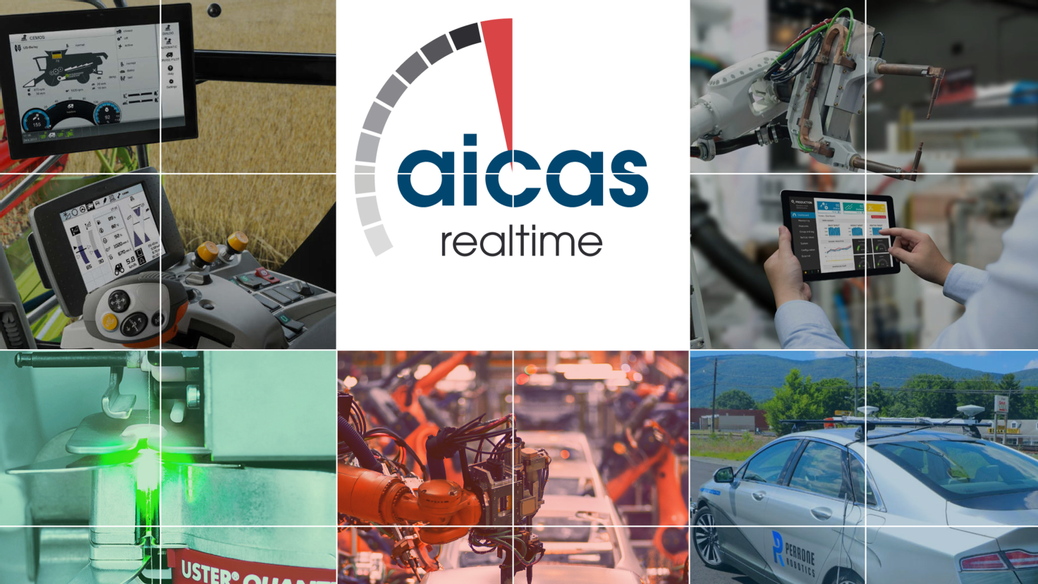 Vorteile bei uns
aicas is an equal opportunity employer. In addition to technologically challenging work, we offer a pleasant work environment in an agile team, a well equipped workplace, and support for your professional development. Our team oriented working style and cooperative management concept give you freedom for creative work, but require a high amount of self-motivation and personal responsibility. We offer all team members competitive benefits and a business casual work environment.
Kaffee & Tee
Flexible Arbeitszeiten
Kaltgetränke
Kantine
Klingt gut? Dann sieh dir schnell unsere aktuellen Jobs an.