Praktikum Finanzdienstleistung (m/w/d)
Um im Leben anzukommen, sollte der Start gelungen sein. Mit ausgeprägter Neugierde, dem Verlangen nach einer sinnstiftenden Tätigkeit und dynamischer Kommunikationskompetenz begleiten wir dich auf Deinem Weg zur Führungskraft
applyButton.without applyButton.twoMinutes
bookmark
share
nudge.littleCompetition
Praktikum Finanzdienstleistung (m/w/d)
applyButton.without applyButton.twoMinutes
bookmark
share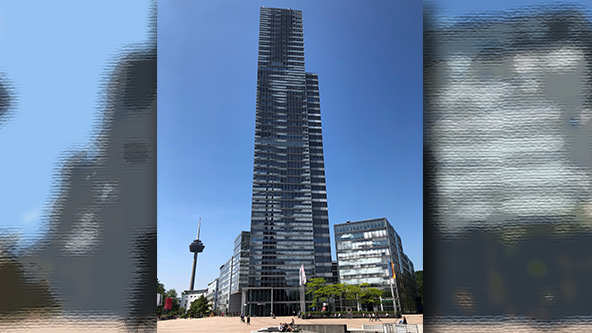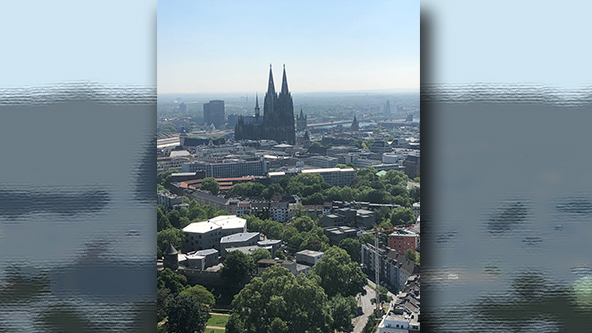 Was bieten wir dir?
10 jobDetails.hours.until 20 jobDetails.hours.hours jobDetails.hours.perWeek
jobDetails.mobilityFlexible.with
jobDetails.projectAvailability.fromNow jobDetails.projectAvailability.searched
jobDetails.leadershipExperience.without
Freie Zeiteinteilung
Home-Office
Außergewöhnliche Kanzlei über den Dächern von Köln
Späterer Einstieg als Management Trainee beinhaltet eine umfassende Einführung und Qualifikation für die zukünftige Tätigkeit als Führungskraft
Du durchläufst parallel zu deiner Tätigkeit praxisnahe Weiterbildungen: zum geprüften Versicherungsfachmann (IHK) und zum geprüften Finanzanlagenfachmann (IHK)
Bezahlte Weiterbildung
Musik am Arbeitsplatz erlaubt
Bonussystem
Agiles Arbeiten
Förderung von Mitarbeiterinitiativen
Startupflair
Finanzierung / Darlehen möglich
Studienfinanzierung
Faire Vergütung
Coaching-Angebote
Job Rotation
Mitarbeiterrabatte
Betriebliche Altersvorsorge
Leistungsabhängiger Gehaltsanteil
Flache Hierarchien
Regelmäßige Feedbackgespräche
Was solltest du mitbringen?
Abitur oder vergleichbares
Berufsausbildung im Bereich Wirtschaft oder eingeschriebener Student (mind. 4 Semester)
Führerschein Klasse B
infoRequirements.languages
infoRequirements.competencies
Administration & Verwaltung
infoRequirements.knowledge
aboutCompany.title.about aboutCompany.title.fallback
Finanzen
Konzern
Ganzheitlich beraten! Mit unserer anbieterübergreifenden Finanzberatung sind wir in der Lage, die Lösungen anzubieten, die zu Ihren Zielen und Wünschen passen. Das Ergebnis: eine ganzheitliche Beratung, die Ihnen hilft, ein selbstbestimmtes Leben zu führen. Wir haben Vertrauen in Ihre Fähigkeiten und geben Ihnen die bestmöglichen Rahmenbedingungen, um Ihr volles Potential zu entfalten. Als Finanzberater, Spezialist oder Führungskraft übernehmen Sie frühzeitig Verantwortung als Unternehmer im Unternehmen. Unsere Finanzkanzlei in Köln bietet einen der besten Ausblicke über die gesamte Stadt. Auf über drei Etagen wird gearbeitet und beraten.
Unser Standort
Unsere Büros liegen über den Dächern von Köln. Im höchsten Bürogebäude Köln, blicken wir direkt auf den Kölner Dom und den Rhein.
Fahrgemeinschaften
Fahrradstellplätze
Gute Anbindung an ÖPNV
Gute Autobahnanbindung
Innenstadtlage
Restaurants in der Umgebung
questionsAndAnswers.title
questionsAndAnswers.content.aboutCampusjaeger.question
Campusjäger is more than a job exchange. We support you and our partner companies to find each other. Companies advertise job offers through us, as a candidate you can quickly and easily apply for many different jobs with your Campusjäger profile. We always have one goal in mind: to bring you together with the job that really suits you.
questionsAndAnswers.content.jobAvailability.question
questionsAndAnswers.content.jobAvailability.answer
questionsAndAnswers.content.applicationDocuments.question
That depends entirely on the job you are applying for. In many cases it is sufficient to upload your PDF resume or fill out your Campusjäger profile.
questionsAndAnswers.content.documentsUpload.question
You can upload any documents you want to add to your application to your Campusjäger profile. Companies to which you apply allow access to the information in your profile with your application.
questionsAndAnswers.content.applyWithoutResume.question
In order to get a comprehensive first impression of you, the company needs a CV from you. You only have to upload it once and not for every new application. If you do not have a PDF resume, you can simply fill out your Campusjäger resume. Alternatively you can export your XING or LinkedIn profile as a PDF file.
questionsAndAnswers.content.companyNotVisible.question
questionsAndAnswers.content.companyNotVisible.answer
questionsAndAnswers.content.myApplicationProcess.question
You can process your application until you have been invited for an interview. Just go to your applications and select the application you want to work on. There you have the possibility to view and change all your details. In addition, you can add further information and documents to your Campusjäger profile at any time, which the company will then have in addition to evaluating your application.
questionsAndAnswers.content.applicationNews.question
In your application overview, you can always keep track of the application process. As soon as something new happens, we will inform you immediately. To make sure you don't miss anything, we will also send you e-mails about the most important status changes.
questionsAndAnswers.content.multipleApplications.question
The number of your applications is not limited. An overview of your applications can be found here.
questionsAndAnswers.content.applicationsSafety.question
questionsAndAnswers.content.applicationsSafety.answer
questionsAndAnswers.content.contactCompanyDirectly.question
The company will contact you once your application has been reviewed. If you have any questions beforehand, your personal Candidate Manager from Campusjäger will be happy to help you.
questionsAndAnswers.content.foreignApplicant.question
questionsAndAnswers.content.foreignApplicant.answer
questionsAndAnswers.content.nonGermanSpeaker.question
Please take into account the job's language requirements and make sure the requirements match your skills. It is also helpful to provide language certificates. This article may support you during the application process.
questionsAndAnswers.content.meetingTheRequirements.question
questionsAndAnswers.content.meetingTheRequirements.answer
Wenn diese Stelle dein Interesse geweckt hat, bewerbe dich direkt über Campusjäger bei uns!
applyButton.without applyButton.twoMinutes