Senior Web Developer - IT / Informatik / Scrum (m/w/d)
iPoint-systems gmbh
Du willst aktiv die Zukunft gestalten? Du willst mit uns unseren Vorsprung im Umfeld marktführender Softwarelösungen weiter ausbauen? Dann bewirb dich jetzt bei uns!
applyButton.without applyButton.twoMinutes
Merken
share
Senior Web Developer - IT / Informatik / Scrum (m/w/d)
applyButton.without applyButton.twoMinutes
Merken
share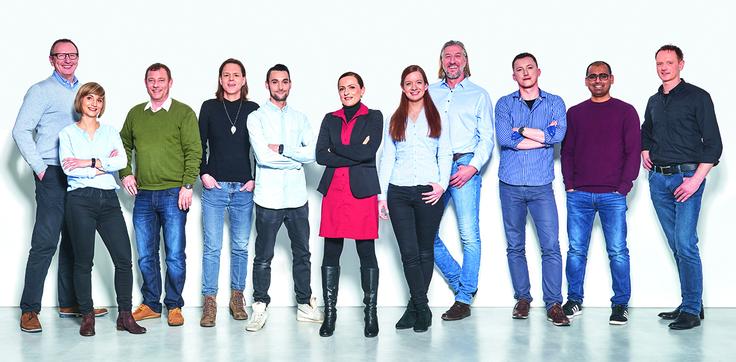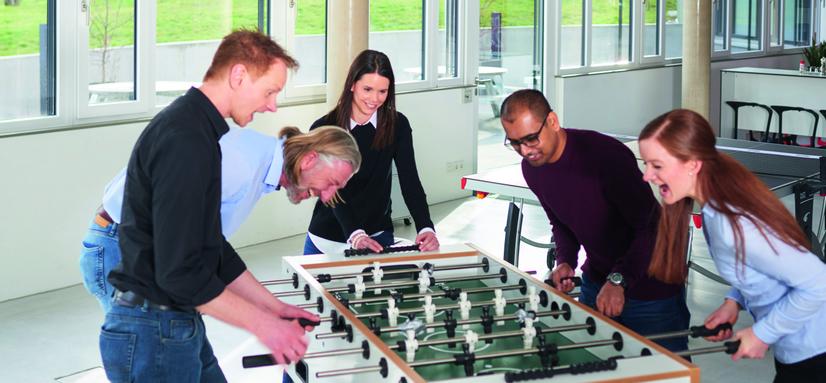 Deine Aufgaben:
Du entwickelst und erweiterst neue und bestehende Softwarelösungen
Du konzipierst und etablierst innovative und nachhaltige Softwarelösungen
Du entwirfst cloudbasierte Architekturen und anwendungsgerechte Frontend-Lösungen
Du unterstützt den Projektleiter bei der technischen Planung
Du arbeitest mit Kollegen aus verschiedenen Abteilungen in allen Projektphasen zusammen
Wir bieten:
40 jobDetails.hours.hours jobDetails.hours.perWeek
jobDetails.projectAvailability.fromNow jobDetails.projectAvailability.searched
jobDetails.leadershipExperience.without
jobDetails.workExperience.with
Leitung eines engagierten Teams
Sympathisches Arbeitsumfeld in einem sehr erfolgreichen, inhabergeführten Softwareunternehmen
Spannende Herausforderungen und interessante Projekte für nationale und internationale Top-Unternehmen aus verschiedenen Branchen
Modern ausgestatteter Arbeitsplatz in einem nachhaltigen Bürogebäude
Kostenlose Getränke und frisches Obst
Betriebsarzt
Betriebliche Altersvorsorge
Flache Hierarchien
Regelmäßige Feedbackgespräche
Elternzeit
Verpflegungszuschuss
Onboarding Programm
Firmenwagen
Agiles Arbeiten
Projektverantwortung
Dein Profil:
Erfolgreich abgeschlossenes Studium im Bereich Informatik
Erfahrung mit modernen Softwareentwicklungsmethoden: OOP, Agile, SCRUM
Kenntnisse in der Entwicklung von Webanwendungen mit Java und Spring und Erfahrungen mit dem Framework Angular
Erfahrungen mit UI Bibliotheken sowie mit UI Design und CSS
Aufgeschlossenheit und Begeisterung für neue Technologien
Schnelle Auffassungsgabe sowie Fähigkeit zum analytischen Denken
Gute Englischkenntnisse in Wort und Schrift
infoRequirements.languages
infoRequirements.competencies
Webentwicklung (Frontend)
Administration & Verwaltung
infoRequirements.knowledge
aboutCompany.title.about iPoint-systems gmbh
2001 gegründet
50-99 Mitarbeiter
IT
Mittelständler
Reutlingen
Wir sind ein zuverlässiger Partner für unsere Kunden in Produkt-Compliance und Nachhaltigkeit. Mit unseren führenden Software-Lösungen und Serviceleistungen für Geschäftsprozesse und nachhaltige Produkte schaffen wir Mehrwert für unsere Kunden und die Umwelt. Weltweit vertrauen mehr als 50.000 Kunden aus verschiedensten Branchen auf unsere Software und Dienstleistungen – darunter die Automobil-,Elektronik-, Luft- und Raumfahrt-, Maschinenbau-, Schiffbau sowie Textil- und Bekleidungsindustrie.
Unser Standort
Unsere Firmenzentrale in Reutlingen liegt verkehrsgünstig – 30 Minuten von Stuttgart, 20 Minuten zum Flughafen – und hat gute Parkmöglichkeiten. Last but not least arbeitest Du in einer der innovativsten und attraktivsten Regionen Deutschlands. Und mit Kollegen und Kunden überall auf der Welt.
Fahrradstellplätze
Firmeneigene Parkplätze
Gute Anbindung an ÖPNV
Gute Autobahnanbindung
Restaurants in der Umgebung
Supermarkt in der Umgebung
questionsAndAnswers.title
questionsAndAnswers.content.aboutCampusjaeger.question
Campusjäger is more than a job exchange. We support you and our partner companies to find each other. Companies advertise job offers through us, as a candidate you can quickly and easily apply for many different jobs with your Campusjäger profile. We always have one goal in mind: to bring you together with the job that really suits you.
questionsAndAnswers.content.jobAvailability.question
questionsAndAnswers.content.jobAvailability.answer
questionsAndAnswers.content.applicationDocuments.question
That depends entirely on the job you are applying for. In many cases it is sufficient to upload your PDF resume or fill out your Campusjäger profile.
questionsAndAnswers.content.documentsUpload.question
You can upload any documents you want to add to your application to your Campusjäger profile. Companies to which you apply allow access to the information in your profile with your application.
questionsAndAnswers.content.applyWithoutResume.question
In order to get a comprehensive first impression of you, the company needs a CV from you. You only have to upload it once and not for every new application. If you do not have a PDF resume, you can simply fill out your Campusjäger resume. Alternatively you can export your XING or LinkedIn profile as a PDF file.
questionsAndAnswers.content.moreInfoAboutCompany.question
You can find more information in the company profile of iPoint-systems gmbh
questionsAndAnswers.content.myApplicationProcess.question
You can process your application until you have been invited for an interview. Just go to your applications and select the application you want to work on. There you have the possibility to view and change all your details. In addition, you can add further information and documents to your Campusjäger profile at any time, which the company will then have in addition to evaluating your application.
questionsAndAnswers.content.applicationNews.question
In your application overview, you can always keep track of the application process. As soon as something new happens, we will inform you immediately. To make sure you don't miss anything, we will also send you e-mails about the most important status changes.
questionsAndAnswers.content.multipleApplications.question
The number of your applications is not limited. An overview of your applications can be found here.
questionsAndAnswers.content.applicationsSafety.question
questionsAndAnswers.content.applicationsSafety.answer
questionsAndAnswers.content.contactCompanyDirectly.question
The company will contact you once your application has been reviewed. If you have any questions beforehand, your personal Candidate Manager from Campusjäger will be happy to help you.
questionsAndAnswers.content.foreignApplicant.question
questionsAndAnswers.content.foreignApplicant.answer
questionsAndAnswers.content.nonGermanSpeaker.question
Please take into account the job's language requirements and make sure the requirements match your skills. It is also helpful to provide language certificates. This article may support you during the application process.
questionsAndAnswers.content.meetingTheRequirements.question
questionsAndAnswers.content.meetingTheRequirements.answer
Our job offerSenior Web Developer - IT / Informatik / Scrum (m/w/d)sounds promising? We're looking forward to your application.
applyButton.without applyButton.twoMinutes
Der Job passt doch nicht ganz zu dir? Wir haben noch mehr im Angebot...