Senior Recruiter - HR / MS Office / SAP (m/w/d)
SD Worx GmbH
applyButton.without applyButton.twoMinutes
Merken
share
nudge.fastReply
Senior Recruiter - HR / MS Office / SAP (m/w/d)
applyButton.without applyButton.twoMinutes
Merken
share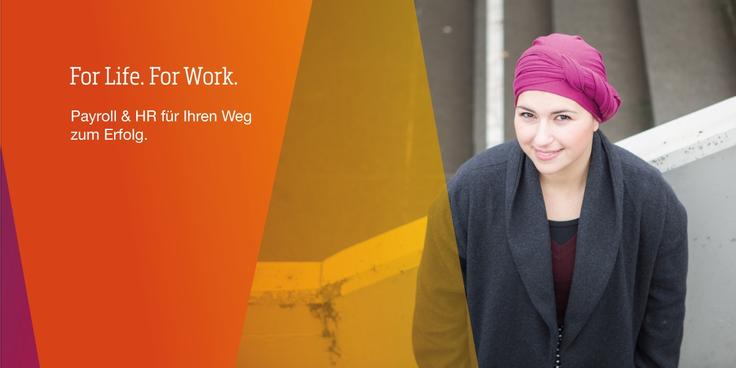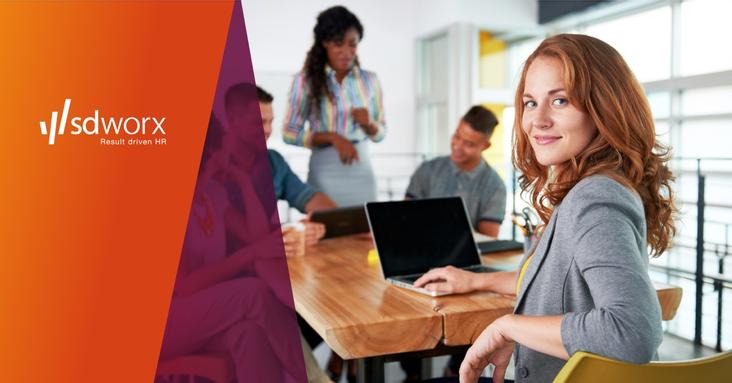 Was erwartet dich?
Du verantwortest den gesamten Recruiting-Prozess und erarbeitest eine nachhaltige Recruiting-Strategie basierend auf den Unternehmenszielen
Du erstellst und veröffentlichst Stellenausschreibungen
Du bist Ansprechperson für die Agentur für Arbeit, Bildungsträger, Hochschulen, Personaldienstleister und andere Kooperationspartner
Du übernimmst die zielgruppengerechte Kandidatenansprache (Active Sourcing)
Du bist zuständig für das Networking auf Social Media und anderen Plattformen
Du bist bei Messen und Bewerbertagen vor Ort und arbeitest an internationalen HR-Projekten mit
Was bieten wir dir?
30 jobDetails.hours.until 40 jobDetails.hours.hours jobDetails.hours.perWeek jobDetails.hours.negotiable
jobDetails.mobilityFlexible.with
jobDetails.projectAvailability.fromNow jobDetails.projectAvailability.searched
jobDetails.leadershipExperience.without
jobDetails.workExperience.with
Anspruchsvolle und verantwortungsvolle Aufgaben
Intensive Einarbeitung
Vielfältige Karriere- und Entwicklungsmöglichkeiten in einem internationalen Unternehmen
Unbefristete Tätigkeit innerhalb eines ehrgeizigen Teams mit flachen Hierarchien und offener Kommunikation
Attraktives und modern eingerichtetes Arbeitsumfeld
Beste Vereinbarkeit von Familie und Beruf durch flexible Arbeitszeitmodelle
Betriebliche Altersvorsorge
Wir leben Diversity, soziales Bewusstsein und Individualität. Bei uns steht der Mensch im Mittelpunkt, daher stellen wir schwerbehinderte Bewerber:innen bei gleicher Eignung bevorzugt ein.
Betriebsarzt
Firmenwagen
Betriebliche Altersvorsorge
Flache Hierarchien
Betriebsrat
Mitarbeiterrabatte
Zusätzliche Urlaubstage
Elternzeit
Musik am Arbeitsplatz erlaubt
Agiles Arbeiten
Was solltest du mitbringen?
Du hast ein abgeschlossenes Studium der Wirtschaftswissenschaften mit Schwerpunkt Personal oder eine abgeschlossene kaufmännische Ausbildung mit mehrjähriger Berufserfahrung
Du bringst mindestens 5 Jahre Berufserfahrung im Recruiting bzw. HR und 3 Jahre Erfahrung mit Employer Branding bzw. Recruitment Marketing mit
Erste Berufserfahrung in der Personalsachbearbeitung und mit Bewerbermanagementsystemen
Du hast Erfahrung mit internationalen Organisationsstrukturen
Kenntnisse in der Anwendung von SAP HR / Success Factors sind wünschenswert
Sehr gute Kenntnisse in den gängigen MS Office Tools
Du hast eine selbstständige und gut strukturierte Arbeitsweise sowie eine hohe soziale Kompetenz, Teamfähigkeit, Kommunikationsstärke
Reisebereitschaft ist zeitweise erforderlich
Du hast sehr gute Englischkenntnisse in Wort und Schrift
infoRequirements.languages
infoRequirements.competencies
Human Resources / Personalwesen
Administration & Verwaltung
infoRequirements.knowledge
aboutCompany.title.about SD Worx GmbH
500+ Mitarbeiter
Dienstleistung
Großunternehmen
Dreieich
Wir sind einer der führenden HR-Dienstleister in Europa. Wir profitieren von 75 Jahren Erfahrung in den Bereichen Payroll, HR, Rechtsberatung, Schulung, Automatisierung, Beratung sowie Outsourcing und überzeugen mehr als 68.000 große und mittelständische Unternehmen als Kunden weltweit. Bei uns ist viel in Bewegung. Genau deswegen suchen wir motivierte Mitarbeiter, die mit Begeisterung und Leidenschaft agieren und sich nicht scheuen, über den Tellerrand hinaus zu schauen. Wenn du ein Teil eines stetig wachsenden Unternehmens in einem internationalen Umfeld werden möchtest und eine Passion für Human Resources hast, sprich uns an! It's your move!
Unser Standort
Du findest uns in: Belgien, Frankreich, Irland und Großbritannien, Luxemburg, Mauritius, Niederlande, Österreich, Schweiz
Firmeneigene Parkplätze
Gute Anbindung an ÖPNV
questionsAndAnswers.title
questionsAndAnswers.content.aboutCampusjaeger.question
Campusjäger is more than a job exchange. We support you and our partner companies to find each other. Companies advertise job offers through us, as a candidate you can quickly and easily apply for many different jobs with your Campusjäger profile. We always have one goal in mind: to bring you together with the job that really suits you.
questionsAndAnswers.content.jobAvailability.question
questionsAndAnswers.content.jobAvailability.answer
questionsAndAnswers.content.applicationDocuments.question
That depends entirely on the job you are applying for. In many cases it is sufficient to upload your PDF resume or fill out your Campusjäger profile.
questionsAndAnswers.content.documentsUpload.question
You can upload any documents you want to add to your application to your Campusjäger profile. Companies to which you apply allow access to the information in your profile with your application.
questionsAndAnswers.content.applyWithoutResume.question
In order to get a comprehensive first impression of you, the company needs a CV from you. You only have to upload it once and not for every new application. If you do not have a PDF resume, you can simply fill out your Campusjäger resume. Alternatively you can export your XING or LinkedIn profile as a PDF file.
questionsAndAnswers.content.moreInfoAboutCompany.question
questionsAndAnswers.content.myApplicationProcess.question
You can process your application until you have been invited for an interview. Just go to your applications and select the application you want to work on. There you have the possibility to view and change all your details. In addition, you can add further information and documents to your Campusjäger profile at any time, which the company will then have in addition to evaluating your application.
questionsAndAnswers.content.applicationNews.question
In your application overview, you can always keep track of the application process. As soon as something new happens, we will inform you immediately. To make sure you don't miss anything, we will also send you e-mails about the most important status changes.
questionsAndAnswers.content.multipleApplications.question
The number of your applications is not limited. An overview of your applications can be found here.
questionsAndAnswers.content.applicationsSafety.question
questionsAndAnswers.content.applicationsSafety.answer
questionsAndAnswers.content.contactCompanyDirectly.question
The company will contact you once your application has been reviewed. If you have any questions beforehand, your personal Candidate Manager from Campusjäger will be happy to help you.
questionsAndAnswers.content.foreignApplicant.question
questionsAndAnswers.content.foreignApplicant.answer
questionsAndAnswers.content.nonGermanSpeaker.question
Please take into account the job's language requirements and make sure the requirements match your skills. It is also helpful to provide language certificates. This article may support you during the application process.
questionsAndAnswers.content.meetingTheRequirements.question
questionsAndAnswers.content.meetingTheRequirements.answer
Our job offerSenior Recruiter - HR / MS Office / SAP (m/w/d)sounds promising? We're looking forward to your application.
applyButton.without applyButton.twoMinutes
Der Job passt doch nicht ganz zu dir? Wir haben noch mehr im Angebot...