Steuerfachangestellte Teilzeit / Vollzeit - Buchhaltung / Finance (m/w/d)
SZU GmbH
applyButton.without applyButton.twoMinutes
bookmark
share
nudge.fastReply
Steuerfachangestellte Teilzeit / Vollzeit - Buchhaltung / Finance (m/w/d)
applyButton.without applyButton.twoMinutes
bookmark
share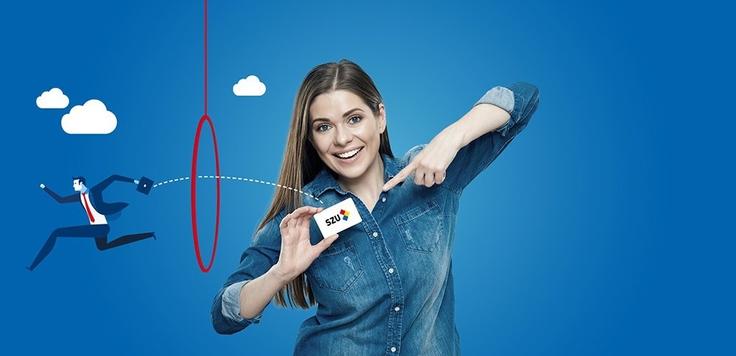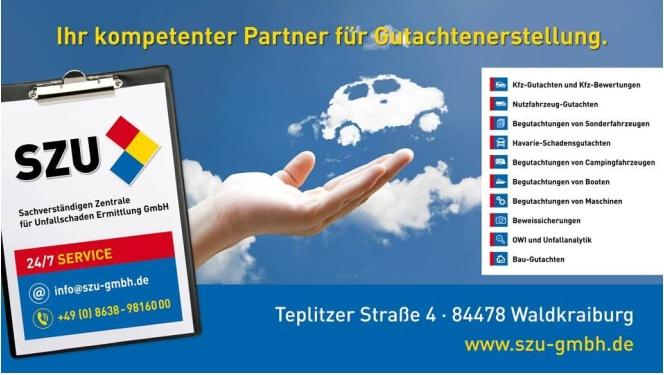 Was Sie erwartet
Sie übernehmen die Finanzbuchhaltungen für In- und Ausland
Sie buchen, erfassen und kontieren Geschäftsvorfälle im Debitoren- und Kreditorenbereich
Sie verantworten den Zahlungsverkehr
Sie unterstützen uns bei der Erstellung von Monatsabschlüssen
Sie übernehmen Kontrollaufgaben, Abstimmungsarbeiten und laufende buchhalterische Arbeiten
Was wir Ihnen bieten
30 jobDetails.hours.until 40 jobDetails.hours.hours jobDetails.hours.perWeek
jobDetails.projectAvailability.fromNow jobDetails.projectAvailability.searched
jobDetails.leadershipExperience.without
jobDetails.workExperience.with
Sicherer Arbeitsplatz mit viel Eigenverantwortung
Eine Festanstellung mit übertariflicher Bezahlung und vielen Extras
Ein gutes Betriebsklima mit einem sympathischen und engagierten Team
Eine persönliche Betreuung und Einarbeitung
Gute Chancen zur beruflichen Weiterentwicklung
Freier Kaffee, Tee und Mineralwasser sowie ein Ruheraum mit Massagesessel
Elternzeit
Förderung von Mitarbeiterinitiativen
Fahrzeugpool
Regelmäßige Feedbackgespräche
Firmenwagen
Faire Vergütung
Coaching-Angebote
Musik am Arbeitsplatz erlaubt
Was Sie mitbringen sollten
Eine abgeschlossene Berufsausbildung im kaufmännischen Bereich
Mindestens 2 Jahren Berufspraxis
Hervorragende Kenntnisse in MS-Office und einen sicheren Umgang mit DATEV
Gute Englischkenntnisse
Ein hohes Maß an Gewissenhaftigkeit, eine sorgfältige Arbeitsweise und eine hohe Zahlenaffinität
Flexibilität, Zuverlässigkeit und Eigeninitiative
infoRequirements.languages
infoRequirements.competencies
Rechnungswesen & Buchhaltung
infoRequirements.knowledge
aboutCompany.title.about SZU GmbH
50-99 Mitarbeiter
Dienstleistung
Mittelständler
Waldkraiburg
Wir sind einer der größten und erfolgreichsten Gutachterzentralen in Süddeutschland. Neben Privatpersonen gehören große und bekannte Unternehmen zu unseren Auftraggebern. Allein am Hauptsitz kümmern sich rund 50 engagierte Mitarbeiter intensiv um die reibungslose Abwicklung aller Aufträge. Um dafür innerhalb von 48 Stunden in ganz Deutschland an jedem Ort zu sein, sind mehr als 160 Sachverständige bundes- und europaweit für uns tätig.
Unser Standort
Neben den Standorten in Deutschland verfügen wir über weitere Niederlassungen z. B. in Österreich, Mazedonien, Rumänien, Türkei und können für unsere Auftraggeber schnell und unbürokratisch überall tätig werden. Die Zentrale befindet sich im oberbayerischen Waldkraiburg, ca. 60 Km östlich von München entfernt.
Öffentlicher Parkraum
Supermarkt in der Umgebung
Innenstadtlage
Fahrradstellplätze
Gute Anbindung an ÖPNV
Restaurants in der Umgebung
Gute Autobahnanbindung
questionsAndAnswers.title
questionsAndAnswers.content.aboutCampusjaeger.question
Campusjäger is more than a job exchange. We support you and our partner companies to find each other. Companies advertise job offers through us, as a candidate you can quickly and easily apply for many different jobs with your Campusjäger profile. We always have one goal in mind: to bring you together with the job that really suits you.
questionsAndAnswers.content.jobAvailability.question
questionsAndAnswers.content.jobAvailability.answer
questionsAndAnswers.content.applicationDocuments.question
That depends entirely on the job you are applying for. In many cases it is sufficient to upload your PDF resume or fill out your Campusjäger profile.
questionsAndAnswers.content.documentsUpload.question
You can upload any documents you want to add to your application to your Campusjäger profile. Companies to which you apply allow access to the information in your profile with your application.
questionsAndAnswers.content.applyWithoutResume.question
In order to get a comprehensive first impression of you, the company needs a CV from you. You only have to upload it once and not for every new application. If you do not have a PDF resume, you can simply fill out your Campusjäger resume. Alternatively you can export your XING or LinkedIn profile as a PDF file.
questionsAndAnswers.content.moreInfoAboutCompany.question
questionsAndAnswers.content.myApplicationProcess.question
You can process your application until you have been invited for an interview. Just go to your applications and select the application you want to work on. There you have the possibility to view and change all your details. In addition, you can add further information and documents to your Campusjäger profile at any time, which the company will then have in addition to evaluating your application.
questionsAndAnswers.content.applicationNews.question
In your application overview, you can always keep track of the application process. As soon as something new happens, we will inform you immediately. To make sure you don't miss anything, we will also send you e-mails about the most important status changes.
questionsAndAnswers.content.multipleApplications.question
The number of your applications is not limited. An overview of your applications can be found here.
questionsAndAnswers.content.applicationsSafety.question
questionsAndAnswers.content.applicationsSafety.answer
questionsAndAnswers.content.contactCompanyDirectly.question
The company will contact you once your application has been reviewed. If you have any questions beforehand, your personal Candidate Manager from Campusjäger will be happy to help you.
questionsAndAnswers.content.foreignApplicant.question
questionsAndAnswers.content.foreignApplicant.answer
questionsAndAnswers.content.nonGermanSpeaker.question
Please take into account the job's language requirements and make sure the requirements match your skills. It is also helpful to provide language certificates. This article may support you during the application process.
questionsAndAnswers.content.meetingTheRequirements.question
questionsAndAnswers.content.meetingTheRequirements.answer
Our job offerSteuerfachangestellte Teilzeit / Vollzeit - Buchhaltung / Finance (m/w/d)sounds promising? We're looking forward to your application.
applyButton.without applyButton.twoMinutes
privacyPolicyNotice.noticeprivacyPolicyNotice.linkText
Der Job passt doch nicht ganz zu dir? Wir haben noch mehr im Angebot...