Senior Java Developer - Backend/Mobile Applications (m/f/d)
TAF mobile GmbH
You are facinated by mobile applications and have already gathered experience in Backened programming? Then we are looking exactly for you!
applyButton.without applyButton.twoMinutes
Merken
share
Senior Java Developer - Backend/Mobile Applications (m/f/d)
applyButton.without applyButton.twoMinutes
Merken
share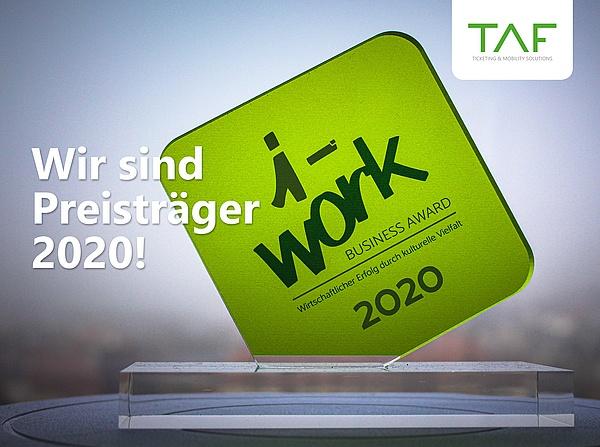 Your Tasks
You design and develop mobile applications for various platforms
You take over the further development and optimization of existing mobile applications
You support our team by implementing innovative mobile projects in a creative working environment
Our Offer
30 jobDetails.hours.until 40 jobDetails.hours.hours jobDetails.hours.perWeek
jobDetails.mobilityFlexible.with
jobDetails.projectAvailability.fromNow jobDetails.projectAvailability.searched
jobDetails.leadershipExperience.without
jobDetails.workExperience.with
Varied activities with plenty of scope for creativitiy in Jena/Germany
Challenging projects for well-known customers
Working in Homeoffice is possible
Open cooperation in small teams with flat hierarchies
Permanent position
Regular team events and soft drinks flatrate
Betriebsarzt
Musik am Arbeitsplatz erlaubt
Bonussystem
Coaching-Angebote
Förderung von Mitarbeiterinitiativen
Bezahlte Weiterbildung
Betriebliche Altersvorsorge
Faire Vergütung
Design Thinking
Projektverantwortung
Elternzeit
Betriebliche Gesundheitsförderung
Agiles Arbeiten
Flache Hierarchien
Regelmäßige Feedbackgespräche
Your Qualifications
University degree in Informatics or Business Informatics or comparable education
Many years of experience in the development of Backend applications and interfaces based on REST principles
Very good knowledge in Java (Spring, Spring Boot, Eclipse)
Good knowledge with design tools (UML)
Safe handling with standard tools like Wikis, Jira
First practical experiences in agile software development methods
Optional: safe handling with entertainment tools like darts
infoRequirements.languages
infoRequirements.competencies
infoRequirements.knowledge
aboutCompany.title.about TAF mobile GmbH
1-24 Mitarbeiter
IT
Mittelständler
Jena
Wir haben unseren Sitz in Jena und sind eine Tochtergesellschaft mit dem Mutterkonzern in Wien, ein in allen EU-Mitgliedsstaaten als FinTech konzessioniertes Zahlungsinstitut. Als Softwareunternehmen forschen wir an an innovativen Ticketing-Lösungen und entwickeln vermarkten und betreiben mobile App- und Online Vertriebssysteme sowie multimodale Mobilitätsplattformen für Unternehmen im öffentlichen Personennahverkehr (ÖPNV). Die Gesamtlösungen umfassen die Einbindung individueller Kundenanforderungen inklusive modernster Bezahlmethoden.
Unser Standort
Gute Anbindung an ÖPNV
Gute Autobahnanbindung
Innenstadtlage
Restaurants in der Umgebung
Supermarkt in der Umgebung
Öffentlicher Parkraum
questionsAndAnswers.title
questionsAndAnswers.content.aboutCampusjaeger.question
Campusjäger is more than a job exchange. We support you and our partner companies to find each other. Companies advertise job offers through us, as a candidate you can quickly and easily apply for many different jobs with your Campusjäger profile. We always have one goal in mind: to bring you together with the job that really suits you.
questionsAndAnswers.content.jobAvailability.question
questionsAndAnswers.content.jobAvailability.answer
questionsAndAnswers.content.applicationDocuments.question
That depends entirely on the job you are applying for. In many cases it is sufficient to upload your PDF resume or fill out your Campusjäger profile.
questionsAndAnswers.content.documentsUpload.question
You can upload any documents you want to add to your application to your Campusjäger profile. Companies to which you apply allow access to the information in your profile with your application.
questionsAndAnswers.content.applyWithoutResume.question
In order to get a comprehensive first impression of you, the company needs a CV from you. You only have to upload it once and not for every new application. If you do not have a PDF resume, you can simply fill out your Campusjäger resume. Alternatively you can export your XING or LinkedIn profile as a PDF file.
questionsAndAnswers.content.moreInfoAboutCompany.question
You can find more information in the company profile of TAF mobile GmbH
questionsAndAnswers.content.myApplicationProcess.question
You can process your application until you have been invited for an interview. Just go to your applications and select the application you want to work on. There you have the possibility to view and change all your details. In addition, you can add further information and documents to your Campusjäger profile at any time, which the company will then have in addition to evaluating your application.
questionsAndAnswers.content.applicationNews.question
In your application overview, you can always keep track of the application process. As soon as something new happens, we will inform you immediately. To make sure you don't miss anything, we will also send you e-mails about the most important status changes.
questionsAndAnswers.content.multipleApplications.question
The number of your applications is not limited. An overview of your applications can be found here.
questionsAndAnswers.content.applicationsSafety.question
questionsAndAnswers.content.applicationsSafety.answer
questionsAndAnswers.content.contactCompanyDirectly.question
The company will contact you once your application has been reviewed. If you have any questions beforehand, your personal Candidate Manager from Campusjäger will be happy to help you.
questionsAndAnswers.content.foreignApplicant.question
questionsAndAnswers.content.foreignApplicant.answer
questionsAndAnswers.content.nonGermanSpeaker.question
Please take into account the job's language requirements and make sure the requirements match your skills. It is also helpful to provide language certificates. This article may support you during the application process.
questionsAndAnswers.content.meetingTheRequirements.question
questionsAndAnswers.content.meetingTheRequirements.answer
Interested? We are looking forward to your application via our partner Campusjäger!
applyButton.without applyButton.twoMinutes
Der Job passt doch nicht ganz zu dir? Wir haben noch mehr im Angebot...