Senior Full Stack Developer - Mobile (m/w/d)
Carealytix GmbH
Merken
Teilen
Senior Full Stack Developer - Mobile (m/w/d)
Merken
Teilen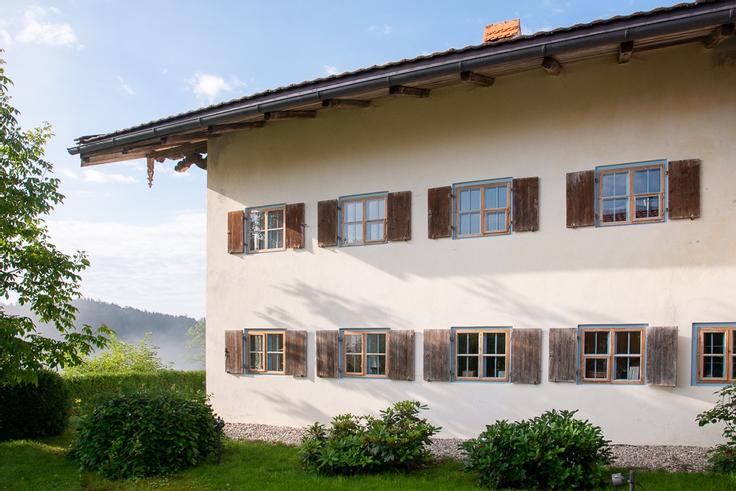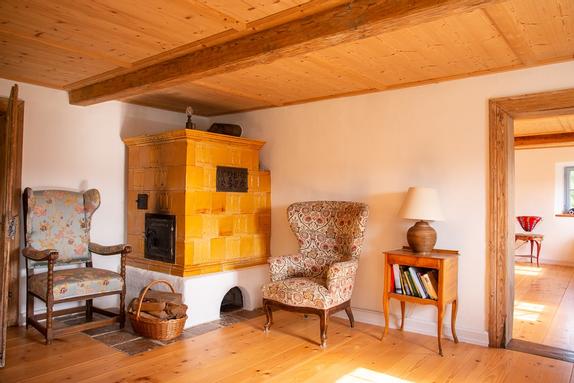 Your Responsibilities
You will act as the development leader in our team focused on building the next generation of Digital Therapeutics for patients with chronic diseases.
You will shape the product vision together with the Co-Founders, co-developing and delivering the product roadmap and creating a technology-centric culture.
You will lead the technical delivery of best-in-class Digital Therapeutics, combining highest medical standards with the user centricity and ease of use of a consumer product.
You will build a proprietary toolkit of components for Digital Therapeutics to rapidly build new products in the future on a modular basis for further patient groups, indications and in other therapeutic areas.
You will lead, scale and develop the engineering team, ensure they are supported by the right structure, talent, processes, and technology. This position could evolve into a Head of Technology role.
You will build the technology to address patient needs, whilst helping build out the right tools and approaches to ensure that the teams are highly efficient and driving higher quality work against the key metrics.
We offer
40 Std. pro Woche (verhandelbar)
Ab sofort gesucht
Mit Personalverantwortung
Mit Berufserfahrung
✓ Culture - You will work in a highly mission-driven company that aims to improve the lives of thousands of chronically ill patients.
✓ Innovation - You work on Digital Therapeutics that revolutionize how medical care is delivered and have the potential to fundamentally improve medical outcomes.
✓ Attractive compensation package - We offer a compensation package that includes a competitive salary, as well as ownership shares according to our vesting scheme.
✓ High end equipment - In order to achieve the best results, we provide you and your team with the tech equipment of your choice.
✓ Educational budget - We care about your personal and professional career, which is why you will receive a free-to-use budget of 1,000 € each year in addition to agreed-upon courses, coachings and trainings.
✓ Work-Life-Balance - We offer 30 days of paid vacation and a flexible Homeoffice Policy.
✓ Unique location & workplace setting - Do you like nature? Our company office is located in a refurbished farmhouse, just 35 minutes South of Munich in a rural setting. To illustrate to you what this means: this job description was written on the terrace with a clear blue sky, overlooking the peaceful Mangfall valley.
Bezahlte Weiterbildung
Förderung von Mitarbeiterinitiativen
Startupflair
Agiles Arbeiten
Projektverantwortung
Coaching-Angebote
Regelmäßige Feedbackgespräche
Your Profile
You have a completed degree or comparable education with a focus on computer sciences or engineering, plus a minimum of 5+ years relevant work experience.
You bring at least 2+ years of experience with a team responsibility in a dynamic, fast changing environment. You are experienced in working agile and must be able to work in interdisciplinary teams combining product, medical, design and engineering.
You are experienced in mobile app development and user analytics, and able to establish a strong data-driven basis for future decision-making and product development.
You have a track record of delivering high performance digital products and platforms built for scale and complexity.
You will instill best practices across the team structure, working habits, code quality and release cycles.
You have a strongly customer-centric mindset and will be obsessed by delivering high NPS and customer care/satisfaction. You will be deeply empathetic to patient needs, and passionate about optimizing the journey across all touch points, maximizing life-time-value.
You have a talent for communication and are able to deal with the concerns of employees with empathy.You have no problem in adapting quickly to changing priorities.
You are fluent in English; language proficiency in German would be nice, but is not required.
Interessengebiete
Webentwicklung (Frontend)
Über Carealytix GmbH
2020 gegründet
1-24 Mitarbeiter
Medizin
Startup
Valley
At our company, we develop software on prescription. We are advancing healthcare by building Digital Therapeutics that truly put the patient at the center. Sounds awesome? We agree!
Mehr über das Unternehmen erfahren
Unser Standort
We are located South of Munich, in the municipality of Valley. The neighbouring village has an S-Bahn (S7) connection that connects directly to the city center of Munich!
Häufige Fragen
Wer oder was ist Campusjäger?
Campusjäger ist mehr als eine Jobbörse. Wir unterstützen dich und unsere Partnerunternehmen dabei, zu einander zu finden. Unternehmen schreiben Jobangebote über uns aus, als Kandidat kannst du dich schnell und einfach mit deinem Campusjägerprofil auf viele verschiedene Jobs bewerben. Dabei haben wir immer ein Ziel vor Augen: Dich mit dem Job zusammen zu bringen, der wirklich zu dir passt.
Ist der Job, den ich sehe, überhaupt noch verfügbar?
Ja, alle Jobs die du auf unserer Plattform findest, sind noch zu besetzen.
Welche Dokumente benötige ich für meine Bewerbung?
Das hängt ganz vom Job ab, auf den du dich bewirbst. Häufig reicht es schon aus, wenn du deinen PDF Lebenslauf hochlädst bzw. dein Campusjägerprofil vollständig ausfüllst.
Wo kann ich meine Unterlagen bzw. Dokumente hochladen?
Sämtliche Unterlagen, die du deiner Bewerbung hinzufügen willst, kannst du in dein Campusjägerprofil hochladen. Unternehmen, bei denen du dich bewirbst, gestattest du mit deiner Bewerbung Zugriff auf die Informationen in deinem Profil.
Kann ich mich auch ohne Lebenslauf bewerben?
Um einen möglichst umfassenden ersten Eindruck von dir zu erhalten, benötigt das Unternehmen von dir einen Lebenslauf. Diesen musst du auch nur einmal und nicht für jede Bewerbung aufs Neue hochladen. Wenn du noch keinen PDF Lebenslauf hast, kannst du einfach deinen Campusjäger Lebenslauf ausfüllen. Alternativ hast du die Möglichkeiten dein XING oder LinkedIn Profil als PDF Datei zu exportieren.
Wo finde ich weitere Informationen zum Unternehmen?
Im Unternehmensprofil von Carealytix GmbH findest du weitere Informationen.
Kann ich meine Bewerbung nachträglich bearbeiten?
Du kannst deine Bewerbung solange bearbeiten, bis du zu einem Vorstellungsgespräch eingeladen wurdest. Gehe dazu einfach in deine Bewerbungen und wähle die Bewerbung aus, die du bearbeiten möchtest. Dort hast du die Möglichkeit, alle deine Angaben anzusehen und zu verändern. Außerdem kannst du dein Campusjägerprofil jederzeit um weitere Informationen und Unterlagen ergänzen, die dem Unternehmen dann zusätzlich zur Beurteilung deiner Bewerbung vorliegen.
Wie bekomme ich Neuigkeiten zu meiner Bewerbung mit?
In deiner Bewerbungübersicht hast du jederzeit einen Überblick über den Bewerbungsverlauf. Sobald etwas Neues passiert, informieren wir dich umgehend darüber. Damit du auch sicher nichts verpasst, senden wir dir zusätzlich E-Mails zu den wichtigsten Statusänderungen.
Kann ich auch mehrere Bewerbungen gleichzeitig abschicken?
Die Anzahl deiner Bewerbungen ist nicht limitiert. Einen Überblick über deine Bewerbungen findest du hier.
Können andere Unternehmen sehen, wo ich mich noch beworben habe?
Nein, Unternehmen können immer nur Bewerbungen für sich selbst sehen.
Kann ich den Ansprechpartner des Unternehmens auch direkt kontaktieren?
Das Unternehmen kommt auf dich zu, sobald deine Bewerbung angesehen wurde. Solltest du vorher Fragen haben, hilft dir gerne dein persönlicher Candidate Manager von Campusjäger weiter.
What do I have to consider, if I am not from Germany?
Please make sure to provide all necessary documents within your Campusjäger profile. It should include an EU work-permit (if you have no EU citizenship) and a CV at least. Be aware of different employment types in Germany. Depending on the position you are applying to, you could also be asked for a certificate of enrollment and a transcript of records.
What do I have to consider, if German is not my mother tongue?
Please take into account the job's language requirements and make sure the requirements match your skills. It is also helpful to provide language certificates. This article may support you during the application process.
Ich glaube, ich erfülle nicht alle Anforderungen. Kann ich mich trotzdem bewerben?
Oft können nicht erfüllte Anforderungen durch andere Fähigkeiten ausgeglichen werden. Wenn du daher die eine oder andere Anforderungen nicht vollständig erfüllst, ist es dennoch einen Versuch wert. Solltest du allerdings viele oder sogar alle Anforderungen nicht erfüllen, ergibt eine Bewerbung wenig Sinn.
Lastly, we want to make sure that you understand one thing: At our Company, we don't just accept diversity - we celebrate and support it! We're committed to equal employment opportunities regardless of gender, place of origin, religion, age, sexual orientation, color and disabilities. You are our priority.
Interested? We are looking forward to your application via Campusjäger!
Der Job passt doch nicht ganz zu dir? Wir haben noch mehr im Angebot...