Head of Acquisition Growth (m/f/d)
PaulCamper GmbH
Ohne Anschreiben. In nur 2 Minuten.
Merken
Teilen
Head of Acquisition Growth (m/f/d)
Ohne Anschreiben. In nur 2 Minuten.
Merken
Teilen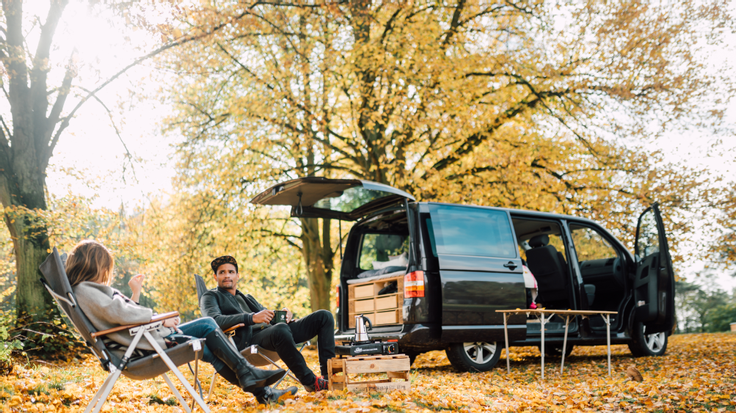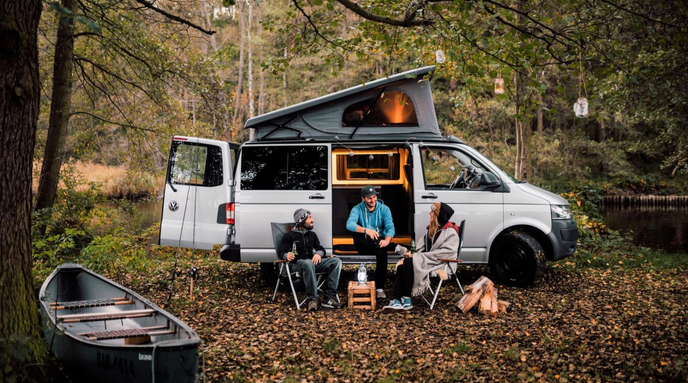 Your Responsibilities
You contribute significantly in making us the best known and loved outdoor brand in Europe, through implementing a data informed-strategy across all relevant channels and understanding of the local markets in major European countries
You form reliable, data-driven forecasts of how acquisition is generating at least 100% growth YoY across all channels. You approach growth in a highly systematic and data-driven way. If data is not there you take responsibility for getting there
You create and structure experiments in a lean MVP style that add to the holistic understanding and forecasting of how marketing activities and channels behave and can be played to contribute to growth in a predictable manner such as performance marketing or organic channels
You empower and mentor our cross-functional acquisition teams, as well as other teams that require your marketing expertise. You inspire, guide and increase your own impact across the board by taking ownership of topics no matter the complexity while equally understanding that collaboration is key
What We Offer
30 bis 40 Std. pro Woche
Ab sofort gesucht
120000€ (verhandelbar)
Mit Personalverantwortung
Mit Berufserfahrung
Being part of our Company's success story and actively helping shape and scale our company and its culture
A unique international team that is intrinsically motivated and passionate for outdoor travel. People that embrace uncertainty as they see the opportunities within
Responsibility, challenges and encouragement from day one, with the chance to create impact for good
An open feedback culture as well as room for further personal growth
Flexibility in working setup incl. a bright and open office located in central Berlin
Regelmäßige Feedbackgespräche
Onboarding Programm
Bezahlte Weiterbildung
Agiles Arbeiten
Projektverantwortung
Betriebsarzt
Flache Hierarchien
Startupflair
Förderung von Mitarbeiterinitiativen
Your Profile
You are a hunter (not a gardener)! You are hungry for meaningful results and impact. You have a strong desire and determination to succeed. Your burning curiosity to find new ways pushes the company beyond its limits. Resilience, tenacity and risk affinity are anchored deeply in your character
You have a track record of achieving marketing-driven growth rates >100% YoY in a fast-paced environment with a high level of ownership and responsibility
You have experience in approaching growth and understanding the scalability of channels in a highly systematic way. You are very much test-driven and experienced in a very lean manner
You are a prolific analytical and strategic thinker, able to translate strategy into action. You are results-driven, pragmatic and happy to put your hands on the ground if necessary. Numbers are your playground as they are the metrics of the big picture
You have extensive experience in performance marketing or SEO including budgeting and projection responsibilities, as well as a sufficient understanding of brand marketing, ideally across international markets
You have extensive experience in leading acquisition teams with different fields of expertise. You are a servant leader who knows when to push
Experience in leading cross-functional, as well as international teams is a big plus, as this will be your exciting reality
Not least - it's fun to work with you!
Interessengebiete
Search Engine Optimization (SEO)
Über PaulCamper GmbH
50-99 Mitarbeiter
Internet & Multimedia
Startup
Berlin - Prenzlauer Berg
PaulCamper is re-connecting people with nature. We are the largest, fastest-growing camper sharing platform in Europe, backed by renowned international marketplace investors.
As we are both scaling further our German core market and getting ready to conquer more European markets, we are looking for a marketing growth lead, with an excellent T-shaped skill set (or better E-shaped), as well as enabler qualities. A cross-European expert, who understands and drives systematic customer acquisition to reach our ambitious growth goals in a lean way.
Mehr über das Unternehmen erfahren
Unser Standort
Von Berlin aus kümmern wir uns gemeinsam mit Herz und Seele und viel Erfahrung darum, dass in der PaulCamper–Community jeder Topf den passenden Deckel findet. Wir lieben die Freiheit und leben fürs Campen. Sei dabei!
Gute Anbindung an ÖPNV
Häufige Fragen
Wer oder was ist Campusjäger?
Campusjäger ist mehr als eine Jobbörse. Wir unterstützen dich und unsere Partnerunternehmen dabei, zu einander zu finden. Unternehmen schreiben Jobangebote über uns aus, als Kandidat kannst du dich schnell und einfach mit deinem Campusjägerprofil auf viele verschiedene Jobs bewerben. Dabei haben wir immer ein Ziel vor Augen: Dich mit dem Job zusammen zu bringen, der wirklich zu dir passt.
Ist der Job, den ich sehe, überhaupt noch verfügbar?
Ja, alle Jobs die du auf unserer Plattform findest, sind noch zu besetzen.
Welche Dokumente benötige ich für meine Bewerbung?
Das hängt ganz vom Job ab, auf den du dich bewirbst. Häufig reicht es schon aus, wenn du deinen PDF Lebenslauf hochlädst bzw. dein Campusjägerprofil vollständig ausfüllst.
Wo kann ich meine Unterlagen bzw. Dokumente hochladen?
Sämtliche Unterlagen, die du deiner Bewerbung hinzufügen willst, kannst du in dein Campusjägerprofil hochladen. Unternehmen, bei denen du dich bewirbst, gestattest du mit deiner Bewerbung Zugriff auf die Informationen in deinem Profil.
Kann ich mich auch ohne Lebenslauf bewerben?
Um einen möglichst umfassenden ersten Eindruck von dir zu erhalten, benötigt das Unternehmen von dir einen Lebenslauf. Diesen musst du auch nur einmal und nicht für jede Bewerbung aufs Neue hochladen. Wenn du noch keinen PDF Lebenslauf hast, kannst du einfach deinen Campusjäger Lebenslauf ausfüllen. Alternativ hast du die Möglichkeiten dein XING oder LinkedIn Profil als PDF Datei zu exportieren.
Wo finde ich weitere Informationen zum Unternehmen?
Im Unternehmensprofil von PaulCamper GmbH findest du weitere Informationen.
Kann ich meine Bewerbung nachträglich bearbeiten?
Du kannst deine Bewerbung solange bearbeiten, bis du zu einem Vorstellungsgespräch eingeladen wurdest. Gehe dazu einfach in deine Bewerbungen und wähle die Bewerbung aus, die du bearbeiten möchtest. Dort hast du die Möglichkeit, alle deine Angaben anzusehen und zu verändern. Außerdem kannst du dein Campusjägerprofil jederzeit um weitere Informationen und Unterlagen ergänzen, die dem Unternehmen dann zusätzlich zur Beurteilung deiner Bewerbung vorliegen.
Wie bekomme ich Neuigkeiten zu meiner Bewerbung mit?
In deiner Bewerbungübersicht hast du jederzeit einen Überblick über den Bewerbungsverlauf. Sobald etwas Neues passiert, informieren wir dich umgehend darüber. Damit du auch sicher nichts verpasst, senden wir dir zusätzlich E-Mails zu den wichtigsten Statusänderungen.
Kann ich auch mehrere Bewerbungen gleichzeitig abschicken?
Die Anzahl deiner Bewerbungen ist nicht limitiert. Einen Überblick über deine Bewerbungen findest du hier.
Können andere Unternehmen sehen, wo ich mich noch beworben habe?
Nein, Unternehmen können immer nur Bewerbungen für sich selbst sehen.
Kann ich den Ansprechpartner des Unternehmens auch direkt kontaktieren?
Das Unternehmen kommt auf dich zu, sobald deine Bewerbung angesehen wurde. Solltest du vorher Fragen haben, hilft dir gerne dein persönlicher Candidate Manager von Campusjäger weiter.
What do I have to consider, if I am not from Germany?
Please make sure to provide all necessary documents within your Campusjäger profile. It should include an EU work-permit (if you have no EU citizenship) and a CV at least. Be aware of different employment types in Germany. Depending on the position you are applying to, you could also be asked for a certificate of enrollment and a transcript of records.
What do I have to consider, if German is not my mother tongue?
Please take into account the job's language requirements and make sure the requirements match your skills. It is also helpful to provide language certificates. This article may support you during the application process.
Ich glaube, ich erfülle nicht alle Anforderungen. Kann ich mich trotzdem bewerben?
Oft können nicht erfüllte Anforderungen durch andere Fähigkeiten ausgeglichen werden. Wenn du daher die eine oder andere Anforderungen nicht vollständig erfüllst, ist es dennoch einen Versuch wert. Solltest du allerdings viele oder sogar alle Anforderungen nicht erfüllen, ergibt eine Bewerbung wenig Sinn.
Hungry to build up the next big thing to experience the outdoors and eager to learn a lot in a highly dynamic and self-organized environment? Then send us your application. We're looking forward to hearing from you via Campusjäger!
Ohne Anschreiben. In nur 2 Minuten.
Die spezifischen Datenschutzhinweise des Unternehmens findest duhier.
Der Job passt doch nicht ganz zu dir? Wir haben noch mehr im Angebot...