Web-Developer / Javascript / IT / App / Informatik (m/w/d)
corefihub
Du arbeitest gerne mit modernen Web-Frameworks und hast bereits an einem oder mehreren Projekten in der Web-Entwicklung gearbeitet? Dann bist du bei uns genau richtig!
applyButton.without applyButton.twoMinutes
Merken
share
Web-Developer / Javascript / IT / App / Informatik (m/w/d)
applyButton.without applyButton.twoMinutes
Merken
share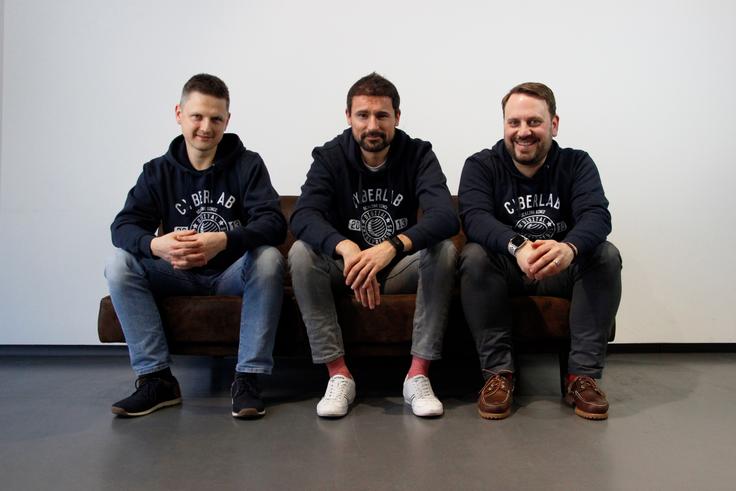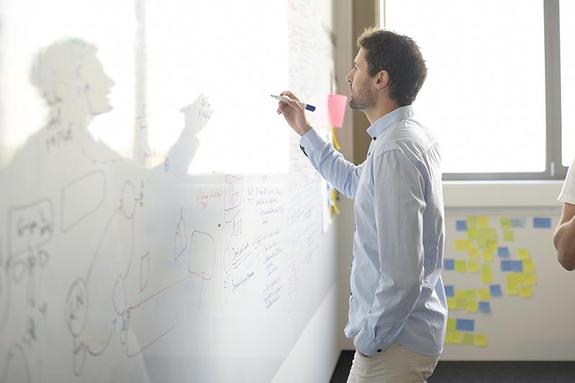 Deine Aufgaben:
Du bist für die Fullstack-Entwicklung zuständig (70% Frontend / 30% Backend)
Du übernimmst das Styling und die Verbesserung der Usability
Du erhöhst Testabdeckung und Bugfixing im bestehenden Code
Wir bieten:
30 jobDetails.hours.until 40 jobDetails.hours.hours jobDetails.hours.perWeek
jobDetails.projectAvailability.fromNow jobDetails.projectAvailability.searched
jobDetails.leadershipExperience.without
Arbeiten im dynamischen, werteorientierten und wachsenden Startup
Nachhaltige Karriereperspektive
Viel Freiraum und Entfaltungsmöglichkeiten für deine Ideen und Konzepte
Unser Büro liegt mitten in Karlsruhe (wir sind offen für Homeoffice)
Guter Anschluss an das Startup-Netzwerk Karlsruhe
Agiles Arbeiten
Dein Profil:
Erfahrung mit modernen mindestens einem Javascript Web-Framework (Angular, React, Vue.js, Svelte oder vergleichbares)
Sicherer Umgang mit HTML & CSS
Agiles Selbstverständnis - Software-Development ist ein Team-Sport
Freude über Möglichkeiten, Neues zu erlernen
Idealerweise Kenntnisse mit Meteor.js, Bootstrap 4 und andere JS-Bibliotheken
Idealerweise Kenntnisse in Spacebars/Blaze mit LESS & SASS und Enterprise-Level development
infoRequirements.languages
infoRequirements.competencies
Webentwicklung (Frontend)
infoRequirements.knowledge
aboutCompany.title.about corefihub
2019 gegründet
1-24 Mitarbeiter
Immobilien & Facility Management
Startup
Karlsruhe
Wir digitalisieren die gewerbliche Immobilienfinanzierung für Banken und Immobilienunternehmen. Mit unseren Softwarelösungen arbeiten alle Beteiligten einfacher, schneller und flexibler zusammen.
Unser Standort
✔ Mitten in Karlsruhe - in der Technologiefabrik. ✔ Gut erreichbar, egal ob mit den Öffentlichen, zu Fuß, dem Rad oder dem Auto. ✔ Die Nachbarn: viele junge Unternehmen und Startups. Und direkt gegenüber das CyberLab und CyberForum. Das perfekte Pflaster also für einen regelmäßigen Austausch und neue Impulse. PS: Aktuell natürlich überwiegend virtuell ;-)
Innenstadtlage
Restaurants in der Umgebung
Supermarkt in der Umgebung
questionsAndAnswers.title
questionsAndAnswers.content.aboutCampusjaeger.question
Campusjäger is more than a job exchange. We support you and our partner companies to find each other. Companies advertise job offers through us, as a candidate you can quickly and easily apply for many different jobs with your Campusjäger profile. We always have one goal in mind: to bring you together with the job that really suits you.
questionsAndAnswers.content.jobAvailability.question
questionsAndAnswers.content.jobAvailability.answer
questionsAndAnswers.content.applicationDocuments.question
That depends entirely on the job you are applying for. In many cases it is sufficient to upload your PDF resume or fill out your Campusjäger profile.
questionsAndAnswers.content.documentsUpload.question
You can upload any documents you want to add to your application to your Campusjäger profile. Companies to which you apply allow access to the information in your profile with your application.
questionsAndAnswers.content.applyWithoutResume.question
In order to get a comprehensive first impression of you, the company needs a CV from you. You only have to upload it once and not for every new application. If you do not have a PDF resume, you can simply fill out your Campusjäger resume. Alternatively you can export your XING or LinkedIn profile as a PDF file.
questionsAndAnswers.content.moreInfoAboutCompany.question
You can find more information in the company profile of corefihub
questionsAndAnswers.content.myApplicationProcess.question
You can process your application until you have been invited for an interview. Just go to your applications and select the application you want to work on. There you have the possibility to view and change all your details. In addition, you can add further information and documents to your Campusjäger profile at any time, which the company will then have in addition to evaluating your application.
questionsAndAnswers.content.applicationNews.question
In your application overview, you can always keep track of the application process. As soon as something new happens, we will inform you immediately. To make sure you don't miss anything, we will also send you e-mails about the most important status changes.
questionsAndAnswers.content.multipleApplications.question
The number of your applications is not limited. An overview of your applications can be found here.
questionsAndAnswers.content.applicationsSafety.question
questionsAndAnswers.content.applicationsSafety.answer
questionsAndAnswers.content.contactCompanyDirectly.question
The company will contact you once your application has been reviewed. If you have any questions beforehand, your personal Candidate Manager from Campusjäger will be happy to help you.
questionsAndAnswers.content.foreignApplicant.question
questionsAndAnswers.content.foreignApplicant.answer
questionsAndAnswers.content.nonGermanSpeaker.question
Please take into account the job's language requirements and make sure the requirements match your skills. It is also helpful to provide language certificates. This article may support you during the application process.
questionsAndAnswers.content.meetingTheRequirements.question
questionsAndAnswers.content.meetingTheRequirements.answer
Wenn diese Stelle dein Interesse weckt, bewirb dich gerne über Campusjäger bei uns! Wir freuen uns darauf.
applyButton.without applyButton.twoMinutes
Der Job passt doch nicht ganz zu dir? Wir haben noch mehr im Angebot...