Softwareentwickler (m/w/d) Anwendungsentwicklung
Insight Health GmbH & Co. KG
applyButton.without applyButton.twoMinutes
Merken
share
nudge.fastReply
Softwareentwickler (m/w/d) Anwendungsentwicklung
applyButton.without applyButton.twoMinutes
Merken
share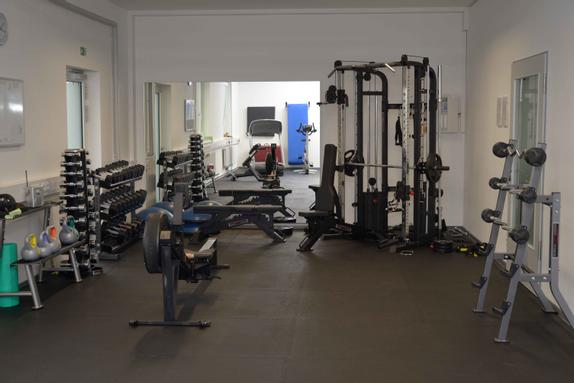 Was erwartet Sie?
Sie entwickeln die vorhandenen Softwarekomponenten in JavaScript (Type Script) für WEB-Applikationen in Angular weiter
Sie testen, pflegen und dokumentieren die Neu- und Weiterentwicklungen
Sie arbeiten proaktiv mit
Sie unterstützen das gesamte Entwicklungsteam
Was bieten wir Ihnen?
40 jobDetails.hours.hours jobDetails.hours.perWeek
jobDetails.projectAvailability.fromNow jobDetails.projectAvailability.searched
jobDetails.leadershipExperience.without
jobDetails.workExperience.without
Mitarbeit in einem wachstumsstarken Unternehmen mit langfristiger Perspektive
Motivierte und engagierte Teams, flache Hierarchien und offene Kommunikation
Altersgemischte Teams, intensive Einarbeitung durch einen Mentor
Spannende und herausfordernde Projekte
Eigenverantwortliche Tätigkeit mit abwechslungsreichen Aufgabenstellungen
Regelmäßige interne und externe Fortbildungen und persönliche Entwicklungsmöglichkeiten
Flexible Arbeitszeiten und freie Parkplätze
Freier Shuttle-Service ab und zum Bahnhof Idstein
Kantine, Getränkeflat (Kaffee, Tee, Wasser, Softdrinks)
Fitnessstudio mit und ohne Trainer
Gemeinsame Feste und Ausflüge mit netten Kolleginnen und Kollegen
Sport- und Erholungsangebote
Bezahlte Weiterbildung
Mitarbeiterrabatte
Was sollten Sie mitbringen?
Sie haben eine Ausbildung oder Studium in Informatik oder eine vergleichbare Qualifikation
Sie haben Ihr Studium abgebrochen, verfügen allerdings über die nötigen Kenntnisse
Sie bringen analytische, technische und kommunikative Fähigkeiten mit
Sie arbeiten selbständig und haben Interesse für aktuelle Trends und neue Technologien
infoRequirements.languages
infoRequirements.competencies
infoRequirements.knowledge
aboutCompany.title.about Insight Health GmbH & Co. KG
1999 gegründet
100-249 Mitarbeiter
Dienstleistung
Mittelständler
Waldems
Das Unternehmen wurde 1999 gegründet und firmiert seit 2005 unter unserem heutigen Namen. Neben Unternehmen der Pharmaindustrie zählen auch Apotheken, Ärztevereinigungen, Krankenversicherungen sowie wissenschaftliche und politische Institutionen zu unseren Kunden.
Unser Standort
Zusätzlich zu unserem Standort Waldems-Esch bei Frankfurt am Main sind wir mit Zweigstellen in Berlin und Wien vertreten.
Gute Anbindung an ÖPNV
Fahrradstellplätze
Shuttle-Service
Supermarkt in der Umgebung
Gute Autobahnanbindung
Restaurants in der Umgebung
Firmeneigene Parkplätze
Fahrgemeinschaften
questionsAndAnswers.title
questionsAndAnswers.content.aboutCampusjaeger.question
Campusjäger is more than a job exchange. We support you and our partner companies to find each other. Companies advertise job offers through us, as a candidate you can quickly and easily apply for many different jobs with your Campusjäger profile. We always have one goal in mind: to bring you together with the job that really suits you.
questionsAndAnswers.content.jobAvailability.question
questionsAndAnswers.content.jobAvailability.answer
questionsAndAnswers.content.applicationDocuments.question
That depends entirely on the job you are applying for. In many cases it is sufficient to upload your PDF resume or fill out your Campusjäger profile.
questionsAndAnswers.content.documentsUpload.question
You can upload any documents you want to add to your application to your Campusjäger profile. Companies to which you apply allow access to the information in your profile with your application.
questionsAndAnswers.content.applyWithoutResume.question
In order to get a comprehensive first impression of you, the company needs a CV from you. You only have to upload it once and not for every new application. If you do not have a PDF resume, you can simply fill out your Campusjäger resume. Alternatively you can export your XING or LinkedIn profile as a PDF file.
questionsAndAnswers.content.moreInfoAboutCompany.question
You can find more information in the company profile of Insight Health GmbH & Co. KG
questionsAndAnswers.content.myApplicationProcess.question
You can process your application until you have been invited for an interview. Just go to your applications and select the application you want to work on. There you have the possibility to view and change all your details. In addition, you can add further information and documents to your Campusjäger profile at any time, which the company will then have in addition to evaluating your application.
questionsAndAnswers.content.applicationNews.question
In your application overview, you can always keep track of the application process. As soon as something new happens, we will inform you immediately. To make sure you don't miss anything, we will also send you e-mails about the most important status changes.
questionsAndAnswers.content.multipleApplications.question
The number of your applications is not limited. An overview of your applications can be found here.
questionsAndAnswers.content.applicationsSafety.question
questionsAndAnswers.content.applicationsSafety.answer
questionsAndAnswers.content.contactCompanyDirectly.question
The company will contact you once your application has been reviewed. If you have any questions beforehand, your personal Candidate Manager from Campusjäger will be happy to help you.
questionsAndAnswers.content.foreignApplicant.question
questionsAndAnswers.content.foreignApplicant.answer
questionsAndAnswers.content.nonGermanSpeaker.question
Please take into account the job's language requirements and make sure the requirements match your skills. It is also helpful to provide language certificates. This article may support you during the application process.
questionsAndAnswers.content.meetingTheRequirements.question
questionsAndAnswers.content.meetingTheRequirements.answer
Our job offerSoftwareentwickler (m/w/d) Anwendungsentwicklungsounds promising? We're looking forward to your application.
applyButton.without applyButton.twoMinutes
Der Job passt doch nicht ganz zu dir? Wir haben noch mehr im Angebot...