Underwriter Beratung & Prozessoptimierung (m/w/d)
Willst du spannende Underwriter Challenges angehen; Teil eines erfahrenen Teams werden; Hand on Mentalität mit klassischer Beratungserfahrung verbinden; von einem Arbeitsumfeld mit flachen Hierarchien und Flexibilität umgeben sein; innovative Ideen gepaart mit Kreativität umsetzen; eng mit der Leiterin Bond Management zusammenarbeiten? Willst du deiner großen Leidenschaft für Erfolg und Wissen nachgehen; neue Horizonte entdecken? Dann ergänze unser Team und bewirb dich jetzt.
applyButton.without applyButton.twoMinutes
bookmark
share
Underwriter Beratung & Prozessoptimierung (m/w/d)
applyButton.without applyButton.twoMinutes
bookmark
share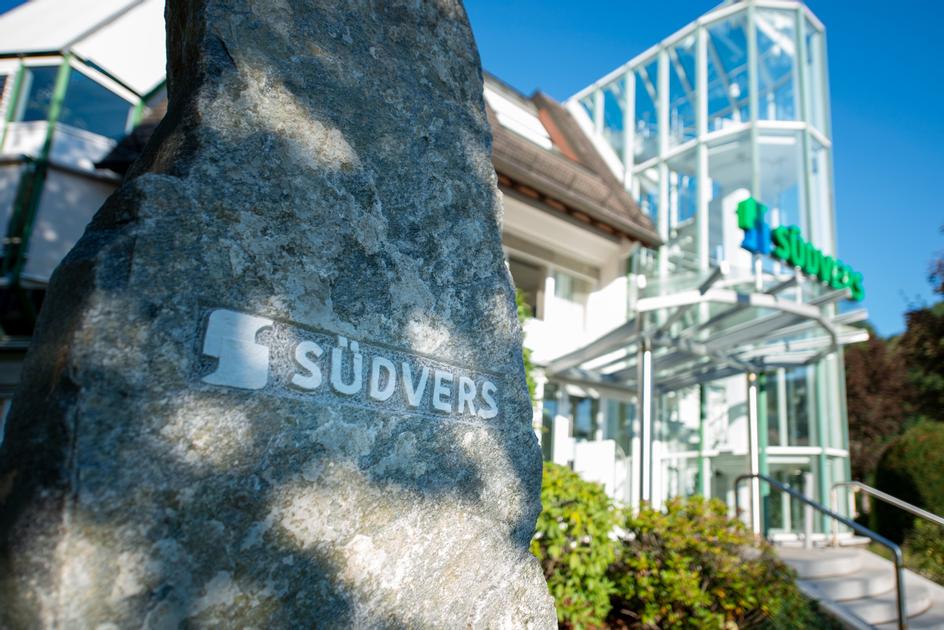 Was erwartet dich?
Du betreust die Avalkredit Linien unserer Geschäftskunden rundum
Du verantwortest das Forderungsausfallmanagement und die Vertrauensschadenabsicherung
Du optimierst bestehende Prozesse
Was bieten wir dir?
30 jobDetails.hours.until 40 jobDetails.hours.hours jobDetails.hours.perWeek
jobDetails.projectAvailability.fromNow jobDetails.projectAvailability.searched
jobDetails.leadershipExperience.without
jobDetails.workExperience.without
Wir bieten dir einen sicheren Arbeitsplatz mit einer interessanten und abwechslungsreichen Aufgabe, mit einem hohen Maß an Selbständigkeit, in einem sich aufwärts entwickelnden familienfreundlichen Unternehmen
Neben flexiblen Arbeitszeiten und einer attraktiven Vergütung setzen wir auf flache Hierarchien und eine respektvolle, offene Kommunikation
Was solltest du mitbringen?
Du bist selbstbewusst und engagiert
Du verfügst über eine kaufmännische Ausbildung und über sehr gute MS-Office Kenntnisse
Du zeichnest dich durch analytischen Fähigkeiten, lösungsorientiertes Denken, Selbstständigkeit, Kommunikationsstärke, sorgfältiges und strukturiertes Arbeiten, Belastbarkeit, Verlässlichkeit, Teamfähigkeit und Engagement aus
infoRequirements.languages
infoRequirements.competencies
Administration & Verwaltung
Rechnungswesen & Buchhaltung
infoRequirements.knowledge
aboutCompany.title.about aboutCompany.title.fallback
Versicherung
Mittelständler
Wir sind der leistungsstarke Versicherungsmakler, Risikomanager und Finanzdienstleister, der als Familienunternehmen hohes Vertrauen genießt. Wir betreuen an 13 Standorten in Deutschland und Österreich über 7.500 Kunden mit einem Prämienvolumen von über 410 Mio. € und gehören zu den führenden Industrieversicherungsmanagern in der DACH-Region. Wir sind darüber hinaus Initiator und Motor einer langjährigen internationalen Kooperation von Versicherungsmanagern (WBN) mit einem Prämienvolumen von rd. 55 Mrd. € weltweit. Für die Fortsetzung unseres profitablen Wachstums suchen wir kreative und umsetzungsstarke Persönlichkeiten.
Unser Standort
Durch unsere zahlreichen Niederlassungen sowie unser weltweites Partner-Netzwerk WBN (Worldwide Broker Network) sind Sie bei Ihrer internen Karriereplanung auch nicht an einen Standort gebunden. Somit steht Ihnen die Welt mit all ihren unterschiedlichen Erfahrungen und Herausforderungen offen. Allein Ihre Flexibilität entscheidet, wie global Ihre Karriere verläuft. Wir unterstützen Sie dabei.
questionsAndAnswers.title
questionsAndAnswers.content.aboutCampusjaeger.question
Campusjäger is more than a job exchange. We support you and our partner companies to find each other. Companies advertise job offers through us, as a candidate you can quickly and easily apply for many different jobs with your Campusjäger profile. We always have one goal in mind: to bring you together with the job that really suits you.
questionsAndAnswers.content.jobAvailability.question
questionsAndAnswers.content.jobAvailability.answer
questionsAndAnswers.content.applicationDocuments.question
That depends entirely on the job you are applying for. In many cases it is sufficient to upload your PDF resume or fill out your Campusjäger profile.
questionsAndAnswers.content.documentsUpload.question
You can upload any documents you want to add to your application to your Campusjäger profile. Companies to which you apply allow access to the information in your profile with your application.
questionsAndAnswers.content.applyWithoutResume.question
In order to get a comprehensive first impression of you, the company needs a CV from you. You only have to upload it once and not for every new application. If you do not have a PDF resume, you can simply fill out your Campusjäger resume. Alternatively you can export your XING or LinkedIn profile as a PDF file.
questionsAndAnswers.content.companyNotVisible.question
questionsAndAnswers.content.companyNotVisible.answer
questionsAndAnswers.content.myApplicationProcess.question
You can process your application until you have been invited for an interview. Just go to your applications and select the application you want to work on. There you have the possibility to view and change all your details. In addition, you can add further information and documents to your Campusjäger profile at any time, which the company will then have in addition to evaluating your application.
questionsAndAnswers.content.applicationNews.question
In your application overview, you can always keep track of the application process. As soon as something new happens, we will inform you immediately. To make sure you don't miss anything, we will also send you e-mails about the most important status changes.
questionsAndAnswers.content.multipleApplications.question
The number of your applications is not limited. An overview of your applications can be found here.
questionsAndAnswers.content.applicationsSafety.question
questionsAndAnswers.content.applicationsSafety.answer
questionsAndAnswers.content.contactCompanyDirectly.question
The company will contact you once your application has been reviewed. If you have any questions beforehand, your personal Candidate Manager from Campusjäger will be happy to help you.
questionsAndAnswers.content.foreignApplicant.question
questionsAndAnswers.content.foreignApplicant.answer
questionsAndAnswers.content.nonGermanSpeaker.question
Please take into account the job's language requirements and make sure the requirements match your skills. It is also helpful to provide language certificates. This article may support you during the application process.
questionsAndAnswers.content.meetingTheRequirements.question
questionsAndAnswers.content.meetingTheRequirements.answer
Wenn diese Stelle dein Interesse weckt, bewirb dich jetzt über Campusjäger bei uns! Wir freuen uns auf dich!
applyButton.without applyButton.twoMinutes
Der Job passt doch nicht ganz zu dir? Wir haben noch mehr im Angebot...