2nd-Level System Engineer / IT Support / Security (m/w/d)
CONET Technologies Holding GmbH
Wir betreiben die IT unserer Kunden ganz oder teilweise als Managed Service Provider, vom Endgerät des Users und den darauf befindlichen Anwendungen über Standardanwendungen und Office 365 bis hin zu Netzen, Telefonie und natürlich jede Menge Security. Dafür brauchen wir Dich!
applyButton.without applyButton.twoMinutes
Merken
share
2nd-Level System Engineer / IT Support / Security (m/w/d)
applyButton.without applyButton.twoMinutes
Merken
share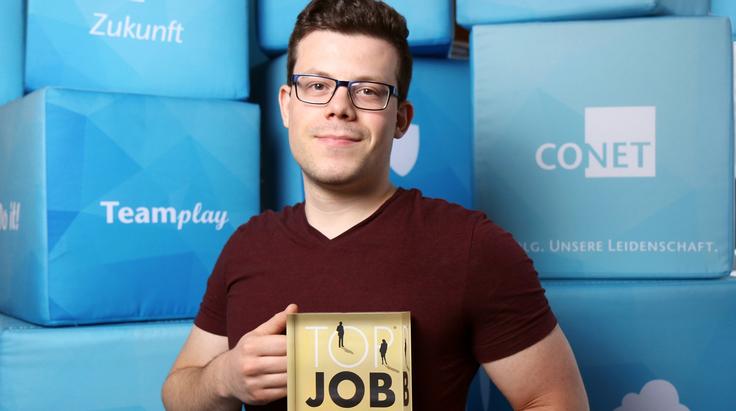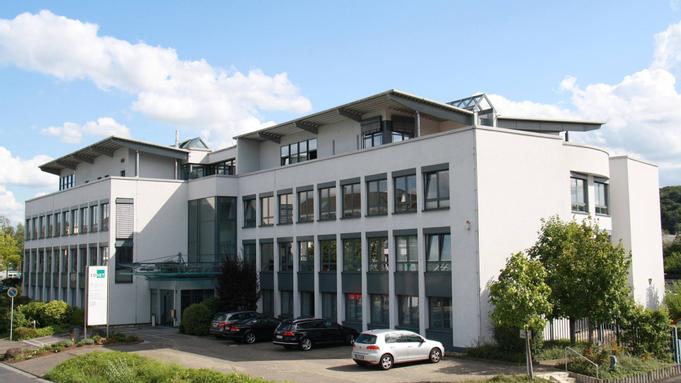 Was erwartet Dich?
Du bietest Support für Standardapplikationen (Windows, Exchange /-online, SharePoint /-online, etc.)
Du bearbeitest, dokumentierst und löst Incidents und Service Requests
Du unterstützt unser Team bei Betriebssicherstellung und Einhaltung vereinbarter Service-Level-Agreements
Du kommunizierst und entwickelst Lösungen mit unseren Kunden und externen Dienstleistern
Du wirkst mit in Projekten bis hin zur Übernahme von kompletten Changes
Du benutzt unser Ticketsystems (OTRS), Monitoring-Tools und stimmst Dich mit den Service Managern ab
Was bieten wir Dir?
30 jobDetails.hours.until 40 jobDetails.hours.hours jobDetails.hours.perWeek
jobDetails.projectAvailability.fromNow jobDetails.projectAvailability.searched
jobDetails.leadershipExperience.without
jobDetails.workExperience.without
Flexible Arbeitsplatzgestaltung mit Gleitzeit und Homeoffice-Möglichkeiten
Vielfältige Weiterbildungs- und Zertifizierungsmöglichkeiten
Moderne mobile IT-Ausstattung
Gesundheitsvorsorge
Sehr gutes Betriebsklima
Bezahlte Weiterbildung
Jobrad
Betriebliche Altersvorsorge
Flache Hierarchien
Elternzeit
Mitarbeiterrabatte
Faire Vergütung
Förderung von Mitarbeiterinitiativen
Finanzierung / Darlehen möglich
Sport- und Erholungsangebote
Coaching-Angebote
Regelmäßige Feedbackgespräche
Was solltest Du mitbringen?
Du hast eine abgeschlossene Ausbildung im IT-Bereich oder vergleichbare Qualifikationen
Du kannst mindestens drei Jahre Praxiserfahrung im Second-Level-Support / Incidentlösung vorweisen
Du besitzt idealerweise Kenntnisse in mindestens drei der folgenden Bereiche: Clients, Server, Storage, Netzwerk und Security
Du verfügst idealerweise über eine Ausbildung in ITIL V2 oder höher
Du bringst Teamfähigkeit sowie fließende Deutschkenntnisse in Wort und Schrift mit
infoRequirements.languages
infoRequirements.competencies
Administration & Verwaltung
infoRequirements.knowledge
aboutCompany.title.about CONET Technologies Holding GmbH
1987 gegründet
500+ Mitarbeiter
IT
Mittelständler
Hennef
"Erfolg. Unsere Leidenschaft." Wir sind das kompetente IT Beratungshaus für SAP, Infrastructure, Communications, Software und Consulting in den Schwerpunktbereichen Cyber Security, Cloud, Mobility und Data Intelligence. Unser Antrieb sind zufriedene Kunden. Für sie entwickeln unsere Mitarbeiter zuverlässige Lösungen, die technologisch Bestand haben. Wir gehören bereits heute laut der aktuellen Computerwoche Systemhausumfrage zu den besten mittelständischen IT-Beratern in Deutschland. Wir erwirtschaften insgesamt mit rund 1000 Mitarbeitern einen Jahresumsatz von rund 150 Millionen Euro. Für die Zukunft wollen wir weiter wachsen und den Markt herausfordern. Wir sind der Herausforderer im Markt! Namhafte Unternehmen und Organisationen vertrauen unseren Experten. Weil wir mit Herz und Verstand immer wieder neue, passende Lösungen auf sie zuschneiden und diese schnell umsetzen. Das schafft Nutzen und bindet unsere Kunden. Für diesen Erfolg gestalten wir uns gemeinsam das richtige Arbeitsumfeld. Wertschätzung heißt bei uns, dass sich Einsatz auch in besonderen Arbeitgeberleistungen auszahlt. Vertrauen zeigen wir, indem wir uns gegenseitig große Freiräume in der täglichen Arbeit geben. Und Fairness bedeutet bei uns, dass der Unternehmenserfolg mit der erfolgreichen beruflichen und persönlichen Entwicklung jedes Mitarbeiters einhergehen muss. So entstehen außergewöhnliche und attraktive Arbeitsplätze. Unsere Auszeichnung als Arbeitgeber des Jahres im TOP JOB Ranking mittelständischer Unternehmen in Deutschland bestätigt das. Als Arbeitgeber sind wir vielen großen Wettbewerbern schon deutlich voraus.
Unser Standort
Wir haben unseren Hauptsitz in Hennef und sind deutschlandweit an folgenden Standorten vertreten: Augsburg, Berlin, Düsseldorf, Frankenthal, Frankfurt am Main, Koblenz, Ludwigsburg, München, Neubrandenburg, Niederkassel.
Fahrradstellplätze
Firmeneigene Parkplätze
Gute Anbindung an ÖPNV
Gute Autobahnanbindung
Restaurants in der Umgebung
Supermarkt in der Umgebung
questionsAndAnswers.title
questionsAndAnswers.content.aboutCampusjaeger.question
Campusjäger is more than a job exchange. We support you and our partner companies to find each other. Companies advertise job offers through us, as a candidate you can quickly and easily apply for many different jobs with your Campusjäger profile. We always have one goal in mind: to bring you together with the job that really suits you.
questionsAndAnswers.content.jobAvailability.question
questionsAndAnswers.content.jobAvailability.answer
questionsAndAnswers.content.applicationDocuments.question
That depends entirely on the job you are applying for. In many cases it is sufficient to upload your PDF resume or fill out your Campusjäger profile.
questionsAndAnswers.content.documentsUpload.question
You can upload any documents you want to add to your application to your Campusjäger profile. Companies to which you apply allow access to the information in your profile with your application.
questionsAndAnswers.content.applyWithoutResume.question
In order to get a comprehensive first impression of you, the company needs a CV from you. You only have to upload it once and not for every new application. If you do not have a PDF resume, you can simply fill out your Campusjäger resume. Alternatively you can export your XING or LinkedIn profile as a PDF file.
questionsAndAnswers.content.moreInfoAboutCompany.question
You can find more information in the company profile of CONET Technologies Holding GmbH
questionsAndAnswers.content.myApplicationProcess.question
You can process your application until you have been invited for an interview. Just go to your applications and select the application you want to work on. There you have the possibility to view and change all your details. In addition, you can add further information and documents to your Campusjäger profile at any time, which the company will then have in addition to evaluating your application.
questionsAndAnswers.content.applicationNews.question
In your application overview, you can always keep track of the application process. As soon as something new happens, we will inform you immediately. To make sure you don't miss anything, we will also send you e-mails about the most important status changes.
questionsAndAnswers.content.multipleApplications.question
The number of your applications is not limited. An overview of your applications can be found here.
questionsAndAnswers.content.applicationsSafety.question
questionsAndAnswers.content.applicationsSafety.answer
questionsAndAnswers.content.contactCompanyDirectly.question
The company will contact you once your application has been reviewed. If you have any questions beforehand, your personal Candidate Manager from Campusjäger will be happy to help you.
questionsAndAnswers.content.foreignApplicant.question
questionsAndAnswers.content.foreignApplicant.answer
questionsAndAnswers.content.nonGermanSpeaker.question
Please take into account the job's language requirements and make sure the requirements match your skills. It is also helpful to provide language certificates. This article may support you during the application process.
questionsAndAnswers.content.meetingTheRequirements.question
questionsAndAnswers.content.meetingTheRequirements.answer
Falls Du Interesse hast, bewirb Dich jetzt über Campusjäger bei uns!
applyButton.without applyButton.twoMinutes
privacyPolicyNotice.noticeprivacyPolicyNotice.linkText
Der Job passt doch nicht ganz zu dir? Wir haben noch mehr im Angebot...