Fachinformatiker Systemintegration/Anwendungsentwicklung (m/w/d) im Bereich IT Operations
Arvato Financial Solutions
Du bist Generalist und kreativer Problemlöser (m/w/d)? Als Schnittstelle zwischen der Softwareentwicklung und der Infrastruktur übernimmst Du im Bereich IT Operations eine zentrale Rolle, um den reibungslosen Ablauf unseres Betriebs aufrechtzuerhalten.
applyButton.without applyButton.twoMinutes
bookmark
share
nudge.fastReply
Fachinformatiker Systemintegration/Anwendungsentwicklung (m/w/d) im Bereich IT Operations
applyButton.without applyButton.twoMinutes
bookmark
share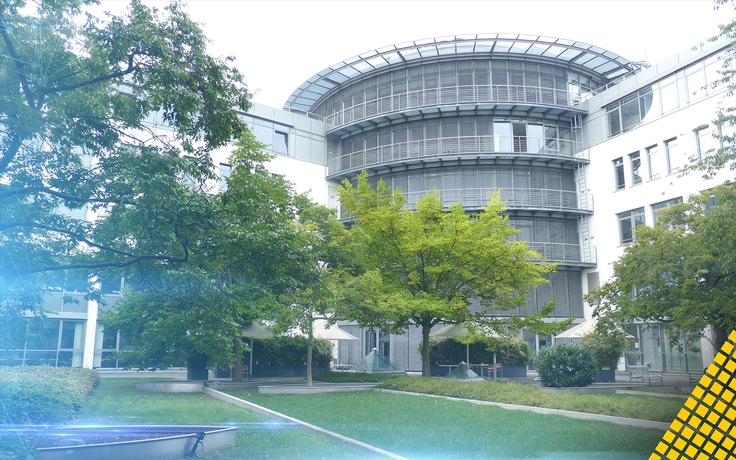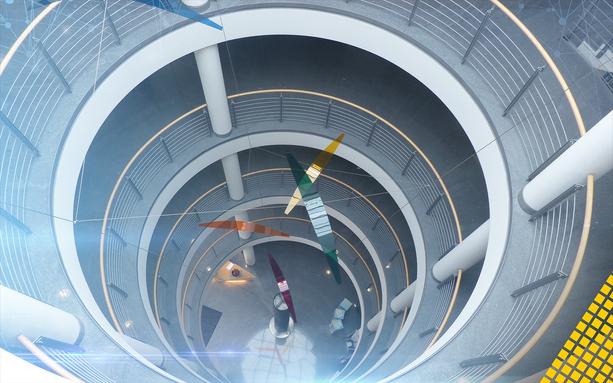 Was erwartet Dich?
Sicherstellung des technischen Betriebs unserer internen Applikationen
Planung, Überwachung, Steuerung und Dokumentation der entsprechenden IT Services
Unterstützung bei der Planung, Koordination und Durchführung der anfallenden Wartungsarbeiten
Weiterentwicklung der Prozesse und Customizing der Applikationen
Fehlerbehebung und Analyse im Störungsfall
Ansprechpartner (m/w/d) für den Fachbereich und weitere IT-Einheiten
Mitwirkung bei Projekten im IT-Umfeld
Ein Pate (m/w/d) steht Dir für einen reibungslosen Einstieg zur Seite.
Was bieten wir dir?
30 jobDetails.hours.until 40 jobDetails.hours.hours jobDetails.hours.perWeek jobDetails.hours.negotiable
jobDetails.mobilityFlexible.with
jobDetails.projectAvailability.fromNow jobDetails.projectAvailability.searched
jobDetails.leadershipExperience.without
jobDetails.workExperience.without
Betriebsarzt
Elternzeit
Sabbatical möglich
Faire Vergütung
Weihnachtsgeld
Design Thinking
Startupflair
Betriebsrat
Fitnessstudio-Abonnement
Betriebliche Altersvorsorge
Urlaubsgeld
Zusätzliche Urlaubstage
Förderung von Mitarbeiterinitiativen
Bezahlte Weiterbildung
Mitarbeiterrabatte
Betriebliche Gesundheitsförderung
Verpflegungszuschuss
Agiles Arbeiten
Regelmäßige Feedbackgespräche
Was solltest Du mitbringen?
Eine abgeschlossene Ausbildung als Fachinformatiker (m/w/d) Systemintegration/Anwendungsentwicklung oder ähnliche Ausbildung mit IT-Schwerpunkt
Kenntnisse bezüglich relationalen Datenbanken (z.B. Oracle, MS-SQL), C# und/oder Skriptentwicklung
Erfahrung mit serverbasierten IT-Systemen (Windows und/oder Unix/Linux)
Teamfähigkeit sowie selbstständige und lösungsorientierte Arbeitsweise
Sehr gute Deutsch- und gute Englischkenntnisse
infoRequirements.languages
infoRequirements.competencies
infoRequirements.knowledge
aboutCompany.title.about Arvato Financial Solutions
500+ employees
Finanzen
Konzern
€700M annual revenue
Baden-Baden
Mal ehrlich: Finanzthemen sind kompliziert. Darum wir das was wir tun immer wichtiger. Und darauf sind wir stolz. Denn für mehr als 10.000 Kunden aus den Branchen Handel, Telekommunikation, Versicherung, Kreditwirtschaft und Gesundheit sorgen wir mit unseren Finanzdienstleistungen für optimale Zahlungsflüsse. Als Europas Nr. 3 der integrierten Finanzdienstleister bieten wir Käufern optimalen Komfort durch bequeme Bezahlarten und Verkäufern maximale Sicherheit durch modernstes Risikomanagement und professionelles Forderungsmanagement.
Unser Standort
Deutschland: Baden-Baden, Berlin, Dortmund, Düsseldorf, Erfurt, Gütersloh, Heilbronn, Mainz, Münster, Nonnweiler, Potsdam, Verl, Wiesbaden International: Brasilien, Dänemark, Estland, Finnland, Großbritannien, Niederlande, Norwegen, Schweden, Spanien, USA
questionsAndAnswers.title
questionsAndAnswers.content.aboutCampusjaeger.question
Campusjäger is more than a job exchange. We support you and our partner companies to find each other. Companies advertise job offers through us, as a candidate you can quickly and easily apply for many different jobs with your Campusjäger profile. We always have one goal in mind: to bring you together with the job that really suits you.
questionsAndAnswers.content.jobAvailability.question
questionsAndAnswers.content.jobAvailability.answer
questionsAndAnswers.content.applicationDocuments.question
That depends entirely on the job you are applying for. In many cases it is sufficient to upload your PDF resume or fill out your Campusjäger profile.
questionsAndAnswers.content.documentsUpload.question
You can upload any documents you want to add to your application to your Campusjäger profile. Companies to which you apply allow access to the information in your profile with your application.
questionsAndAnswers.content.applyWithoutResume.question
In order to get a comprehensive first impression of you, the company needs a CV from you. You only have to upload it once and not for every new application. If you do not have a PDF resume, you can simply fill out your Campusjäger resume. Alternatively you can export your XING or LinkedIn profile as a PDF file.
questionsAndAnswers.content.moreInfoAboutCompany.question
You can find more information in the company profile of Arvato Financial Solutions
questionsAndAnswers.content.myApplicationProcess.question
You can process your application until you have been invited for an interview. Just go to your applications and select the application you want to work on. There you have the possibility to view and change all your details. In addition, you can add further information and documents to your Campusjäger profile at any time, which the company will then have in addition to evaluating your application.
questionsAndAnswers.content.applicationNews.question
In your application overview, you can always keep track of the application process. As soon as something new happens, we will inform you immediately. To make sure you don't miss anything, we will also send you e-mails about the most important status changes.
questionsAndAnswers.content.multipleApplications.question
The number of your applications is not limited. An overview of your applications can be found here.
questionsAndAnswers.content.applicationsSafety.question
questionsAndAnswers.content.applicationsSafety.answer
questionsAndAnswers.content.contactCompanyDirectly.question
The company will contact you once your application has been reviewed. If you have any questions beforehand, your personal Candidate Manager from Campusjäger will be happy to help you.
questionsAndAnswers.content.foreignApplicant.question
questionsAndAnswers.content.foreignApplicant.answer
questionsAndAnswers.content.nonGermanSpeaker.question
Please take into account the job's language requirements and make sure the requirements match your skills. It is also helpful to provide language certificates. This article may support you during the application process.
questionsAndAnswers.content.meetingTheRequirements.question
questionsAndAnswers.content.meetingTheRequirements.answer
Bewirb Dich jetzt über Campusjäger bei uns!
applyButton.without applyButton.twoMinutes
Der Job passt doch nicht ganz zu dir? Wir haben noch mehr im Angebot...