Praktikant (m/w/d) TV-Produktion in München
DieAntwort GmbH TV-Produktion
Wir produzieren als freue TV-Produktionsgesellschaft seit 18 Jahren Magazinbeiträge, Reportagen und Dokumentationen für viele große deutsche TV-Sender (Pro7, ZDF, Sat1, RTL, usw.). Unsere Hauptsendungen: "SAT1-Frühstücksfernsehen", "Die Akte", "taff", "Drehscheibe Deutschland", "Hallo Deutschland".
Zur Verstärkung unseres motivierten Teams suchen wir ab SOFORT einen (Technik-) Praktikanten (m/w/d) bei TV-Produktionsfirma in München.
applyButton.without applyButton.twoMinutes
bookmark
share
Praktikant (m/w/d) TV-Produktion in München
applyButton.without applyButton.twoMinutes
bookmark
share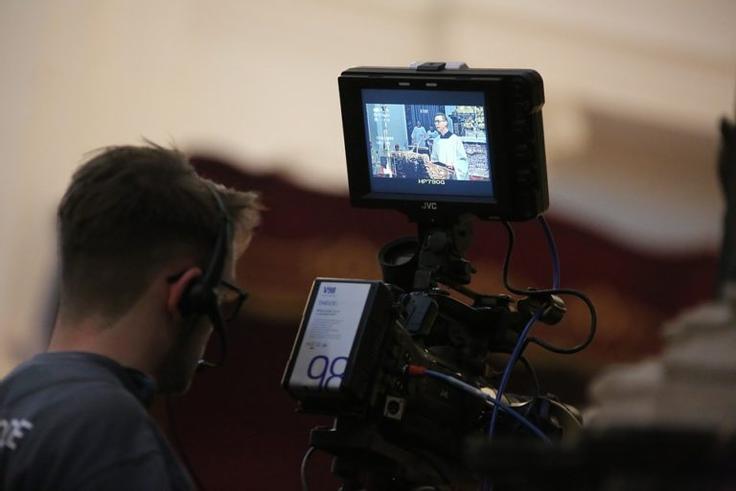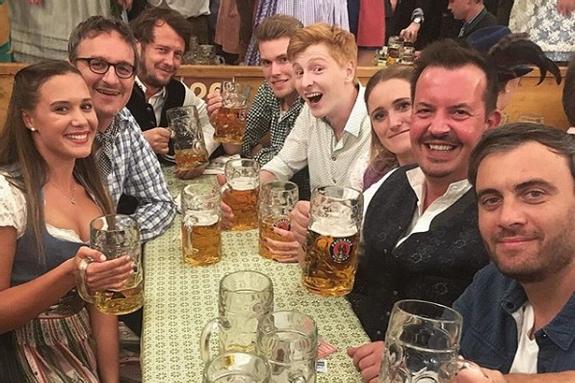 Deine Aufgaben
Du unterstützt uns bei der Themenfindung neuer Beiträge
Du verfasst Themenvorschläge, Treatments und Konzepte
Du führst fundierte Recherchen durch
Du unterstützt und bei der Vorbereitung/Organisation von Dreharbeiten
Du hilfst bei Castings
Du assistierst beim Schnitt, Ton, Cut, etc.
Du führst sonstige Arbeiten am eigenen Schnittplatz durch
Du erstellst eigene Reportagen, von der Recherche bis zur Aufnahme
Das kannst Du von uns erwarten
30 jobDetails.hours.until 40 jobDetails.hours.hours jobDetails.hours.perWeek jobDetails.hours.negotiable
jobDetails.mobilityFlexible.with
jobDetails.projectAvailability.fromNow jobDetails.projectAvailability.searched
jobDetails.leadershipExperience.without
Ein Praktikum für 3-6 Monate
Umfangreiche Einblicke in die TV-Welt
Arbeiten mit einem motivierten und engagierten Team
Spannende und vielseitige TV-Projekte
eigene Verantwortung
Eine fundierte Einarbeitung und Ausbildung zum TV-Redakteur
Agiles Arbeiten
Projektverantwortung
Coaching-Angebote
Regelmäßige Feedbackgespräche
Onboarding Programm
Dein Profil
Du absolvierst aktuell ein Studium im Bereich Filmproduktion. Medien oder einem ähnlichen Bereich
Das Medium Fernsehen begeistert Dich
Du zeigst hohes Engagement und bringst Kreativität mit
Du bist ein Teamplayer
Journalistisches Arbeiten liegt Dir
Du hast Spaß am Umgang mit Menschen
Du hast einen Führerschein
infoRequirements.languages
infoRequirements.competencies
infoRequirements.knowledge
aboutCompany.title.about DieAntwort GmbH TV-Produktion
2001 gegründet
1-24 Mitarbeiter
Medien
Einzelunternehmer
Unterhaching
Wir sind auf die Entwicklung von TV-Reportagen im Magazinbereich spezialisiert. Wir produzieren bundesweit, aber auch im Ausland, Reportagen für alle großen deutschen TV-Sender. Wir produzieren gut recherchierte Magazinreportagen bei denen wir immer Wert auf eine bildstarke und persönliche Erzählweise, ganz nah am Menschen legen. Neben den Bereichen TV-Reportagen haben wir uns auf die Produktion von Imagefilmen, Produktpräsentationen und Eventvideos spezialisiert.
Unser Standort
DieAntwort GmbH wurde im Februar 2001 gegründet. Die Firma ist auf die Entwicklung von TV-Reportagen im Magazinbereich spezialisiert. Von unserem Firmensitz in Unterhaching aus produzieren wir bundesweit, aber auch im Ausland, Reportagen für alle großen deutschen TV-Sender.
questionsAndAnswers.title
questionsAndAnswers.content.aboutCampusjaeger.question
Campusjäger is more than a job exchange. We support you and our partner companies to find each other. Companies advertise job offers through us, as a candidate you can quickly and easily apply for many different jobs with your Campusjäger profile. We always have one goal in mind: to bring you together with the job that really suits you.
questionsAndAnswers.content.jobAvailability.question
questionsAndAnswers.content.jobAvailability.answer
questionsAndAnswers.content.applicationDocuments.question
That depends entirely on the job you are applying for. In many cases it is sufficient to upload your PDF resume or fill out your Campusjäger profile.
questionsAndAnswers.content.documentsUpload.question
You can upload any documents you want to add to your application to your Campusjäger profile. Companies to which you apply allow access to the information in your profile with your application.
questionsAndAnswers.content.applyWithoutResume.question
In order to get a comprehensive first impression of you, the company needs a CV from you. You only have to upload it once and not for every new application. If you do not have a PDF resume, you can simply fill out your Campusjäger resume. Alternatively you can export your XING or LinkedIn profile as a PDF file.
questionsAndAnswers.content.moreInfoAboutCompany.question
You can find more information in the company profile of DieAntwort GmbH TV-Produktion
questionsAndAnswers.content.myApplicationProcess.question
You can process your application until you have been invited for an interview. Just go to your applications and select the application you want to work on. There you have the possibility to view and change all your details. In addition, you can add further information and documents to your Campusjäger profile at any time, which the company will then have in addition to evaluating your application.
questionsAndAnswers.content.applicationNews.question
In your application overview, you can always keep track of the application process. As soon as something new happens, we will inform you immediately. To make sure you don't miss anything, we will also send you e-mails about the most important status changes.
questionsAndAnswers.content.multipleApplications.question
The number of your applications is not limited. An overview of your applications can be found here.
questionsAndAnswers.content.applicationsSafety.question
questionsAndAnswers.content.applicationsSafety.answer
questionsAndAnswers.content.contactCompanyDirectly.question
The company will contact you once your application has been reviewed. If you have any questions beforehand, your personal Candidate Manager from Campusjäger will be happy to help you.
questionsAndAnswers.content.foreignApplicant.question
questionsAndAnswers.content.foreignApplicant.answer
questionsAndAnswers.content.nonGermanSpeaker.question
Please take into account the job's language requirements and make sure the requirements match your skills. It is also helpful to provide language certificates. This article may support you during the application process.
questionsAndAnswers.content.meetingTheRequirements.question
questionsAndAnswers.content.meetingTheRequirements.answer
Interessiert? Dann bewirb Dich jetzt über Campusjäger bei uns. Wir freuen uns darauf!
applyButton.without applyButton.twoMinutes
Der Job passt doch nicht ganz zu dir? Wir haben noch mehr im Angebot...