Praktikum - Video Content / Social Media (m/w/d)
mammaly (Peturo GmbH)
applyButton.without applyButton.twoMinutes
bookmark
share
nudge.fastReply
Praktikum - Video Content / Social Media (m/w/d)
applyButton.without applyButton.twoMinutes
bookmark
share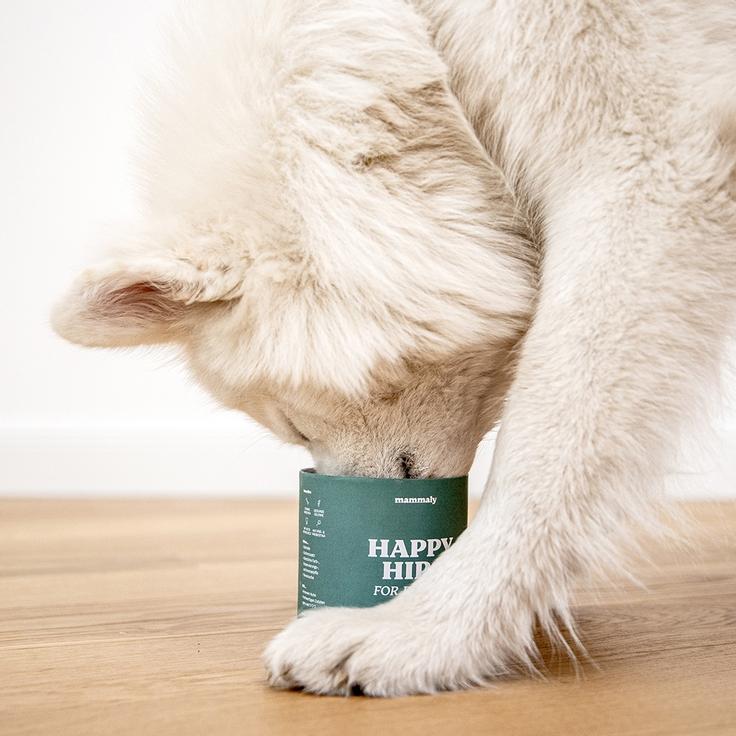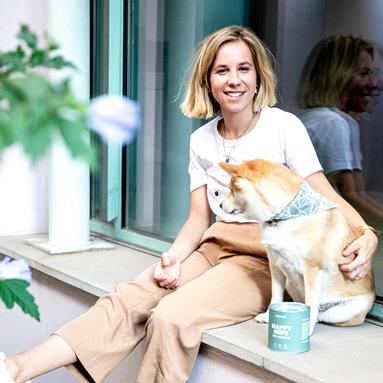 Was erwartet dich?
Du unterstützt uns bei der Erstellung des Contents unserer Facebook Anzeigen
Du schneidest und animierst Videos
Du verfasst kreative Texte für unsere Postings
Du dokumentierst und analysierst unsere Ads
Du bringst dich mit eigenen Ideen ein
Was bieten wir dir?
40 jobDetails.hours.hours jobDetails.hours.perWeek
jobDetails.projectAvailability.fromNow jobDetails.projectAvailability.searched
jobDetails.leadershipExperience.without
Eine Arbeit mit Sinn und einer Mission: Wir glauben, dass gesunde Tiernahrung der Schlüssel zu einem glücklichen Hundeleben ist. Dieser Spirit ist das besondere Markenzeichen unseres Unternehmens.
Flache Hierarchien mit kurzen Entscheidungswegen, eine offene Unternehmenskultur und eine angenehme, freundschaftliche Arbeitsatmosphäre.
Transparente, offene Kommunikation und kurze Entscheidungswege durch regelmäßige One-on-Ones und Weeklys, in denen wir die vergangene Woche reflektieren und die nächste planen.
Viele Möglichkeiten, Verantwortung zu übernehmen und Raum zur persönlichen Weiterentwicklung
Faire Vergütung
Onboarding Programm
Agiles Arbeiten
Regelmäßige Feedbackgespräche
Flache Hierarchien
Startupflair
Was solltest du mitbringen?
Abgeschlossenes Grundstudium, bevorzugt mit Schwerpunkten im Bereich Kommunikation, Grafikdesign, Video oder Marketing
Du hast bereits Erfahrung in der Videoproduktion gesammelt
Kreativität, Ergebnisorientierung und ausgeprägte
Kommunikationsfähigkeit
Sehr gute Kenntnisse in Microsoft Office (Excel, Word etc.)
Verhandlungssichere Deutschkenntnisse (C2 Level)
infoRequirements.languages
infoRequirements.competencies
infoRequirements.knowledge
aboutCompany.title.about mammaly (Peturo GmbH)
2020 gegründet
1-24 Mitarbeiter
Konsumgüter & Nahrungsmittel
Startup
Berlin
Wir sind ein Startup mit Sitz in Berlin und Köln. Wir entwickeln und vertreiben funktionale Hunde- Leckerlis oder wie wir liebevoll sagen "Foods mit Funktion" , um Tieren ein langes, glückliches Leben zu ermöglichen. Unsere Liebe zu Tieren und unsere Leidenschaft im Team sind der tägliche Antrieb dafür, eine großartige Marke zu entwickeln und mit digitalem Fokus nachhaltig aufzubauen.
components.companyLocation.title
Unser Büro befindet sich in zentraler Lage in Berlin Mitte, nahe dem bekannten Rosa Luxemburg Platz. Viele Restaurants, Cafés und Supermärkte befinden sich in unmittelbarer Nähe. Uns erreichst du super mit den ÖV.
Gute Anbindung an ÖPNV
Innenstadtlage
Restaurants in der Umgebung
Supermarkt in der Umgebung
questionsAndAnswers.title
questionsAndAnswers.content.aboutCampusjaeger.question
Campusjäger is a job search platform, dedicated to students and graduates. We take care of recruiting for various companies and support you throughout the entire application process.
questionsAndAnswers.content.aboutWorkwise.question
Workwise is more than just a job board. We do the recruiting for various companies and support you in the entire application process. Apply for different jobs quickly and easily with your Workwise supports us in recruiting. Through your Workwise profile.
questionsAndAnswers.content.jobAvailability.question
questionsAndAnswers.content.jobAvailability.answer
questionsAndAnswers.content.applicationDocuments.question
That depends entirely on the job you are applying for. In many cases it is sufficient to upload your PDF resume or fill out your profile.
questionsAndAnswers.content.documentsUpload.question
You will be asked for the requested application documents in the application process and you can easily add them to your application there. If you want to add more documents to your applications, you can upload them to your profile. They will then automatically be available to the companies to which you have applied.
questionsAndAnswers.content.moreInfoAboutCompany.question
You can find more information in the company profile of mammaly (Peturo GmbH)
questionsAndAnswers.content.myApplicationProcess.question
Yes, this is possible. In your applications you can view your information and make changes. If you have already been invited to an interview, editing is no longer possible. However, you can still add general information and upload additional documents in your profile.
questionsAndAnswers.content.applicationNews.question
In your application overview, you can always keep track of the application process. As soon as something new happens, we will inform you immediately. To make sure you don't miss anything, we will also send you e-mails about the most important status changes.
questionsAndAnswers.content.multipleApplications.question
The number of your applications is not limited. An overview of your applications can be found here.
questionsAndAnswers.content.applicationsSafety.question
questionsAndAnswers.content.applicationsSafety.answer
questionsAndAnswers.content.contactCompanyDirectly.question
Personal contact is possible via chat as soon as you have been invited for an interview. Before that, you will receive all important status changes by e-mail. If you have any questions, you can contact your personal Candidate Manager.
questionsAndAnswers.content.foreignApplicant.question
Please make sure to provide all necessary documents within your profile. It should include an EU work-permit (if you have no EU citizenship) and a CV at least. Depending on the position you are applying to, you could also be asked for a certificate of enrollment, a transcript of records or a language certificate. We would also recommend to inform yourself thoroughly in advance about visa regulations. Therefore you can use the official visa navigator from the Federal Foreign Office.
questionsAndAnswers.content.nonGermanSpeaker.question
Please take into account the job's language requirements and make sure the requirements match your skills. In the job search you can use the language filter to find jobs without German language requirements. It is also helpful to provide language certificates. This article may support you during the application process.
questionsAndAnswers.content.meetingTheRequirements.question
questionsAndAnswers.content.meetingTheRequirements.answer
Our job offerPraktikum - Video Content / Social Media (m/w/d)sounds promising? We're looking forward to your application.
applyButton.without applyButton.twoMinutes
Der Job passt doch nicht ganz zu dir? Wir haben noch mehr im Angebot...