Software Developer / Engineer / C# / Python (m/w/d)
INLOGY GmbH
bookmark
share
Software Developer / Engineer / C# / Python (m/w/d)
bookmark
share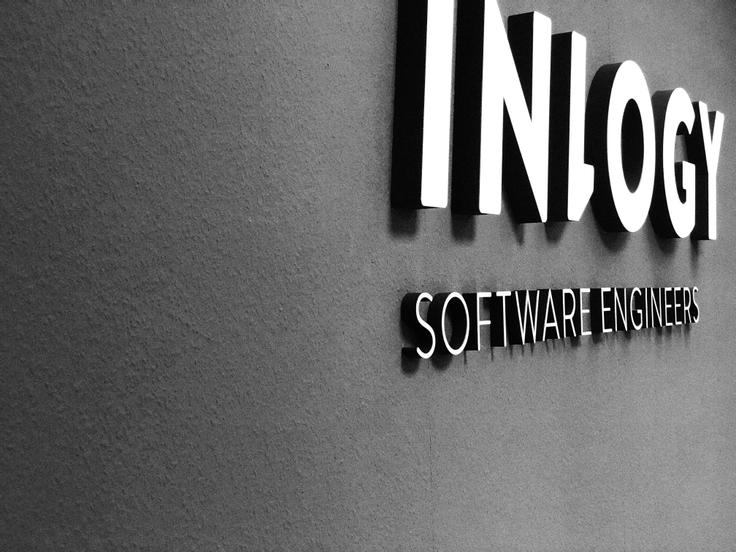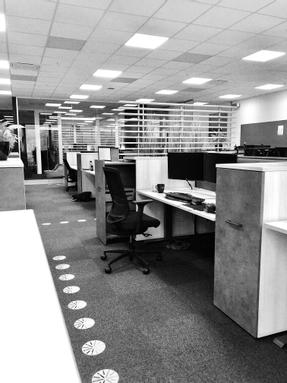 Was erwartet dich?
Du arbeitest in bestehenden agilen Kundenprojekten mit und entwickelst im Team sowie mit Teams von Kunden
Du entwickelst bestehende Systeme weiter
Du konzipierst neue Ansätze gemeinsam mit unseren Kunden und setzt diese eigenverantwortlich um
Du fühlst dich in der Backend und / oder in der Frontendentwicklung zuhause und hast Spaß an der Entwicklung
Du liebst anspruchsvolle Tätigkeiten und fühlst dich im internationalen Umfeld wohl
Was bieten wir dir?
30 jobDetails.hours.until 40 jobDetails.hours.hours jobDetails.hours.perWeek
jobDetails.projectAvailability.fromNow jobDetails.projectAvailability.searched
jobDetails.leadershipExperience.without
Flexible Arbeitszeiten / Gleitzeit
Flache Hierarchien und offene Unternehmenskultur per "Du" sowie familiäres, innovatives Betriebsklima
Möglichkeit zur Weiterentwicklung
Firmen- & Teambuilding Events
Wechselnde Teams
Betriebliche Altersvorsorge
Faire Vergütung
Musik am Arbeitsplatz erlaubt
Elternzeit
Startupflair
Regelmäßige Feedbackgespräche
Projektverantwortung
Bezahlte Weiterbildung
Working out loud
Sport- und Erholungsangebote
Onboarding Programm
Design Thinking
Flache Hierarchien
Agiles Arbeiten
Ehrenamtlich engagiert
Zusätzliche Urlaubstage
Coaching-Angebote
Fahrzeugpool
Was solltest du mitbringen?
Abgeschlossenes Studium der Informatik oder Ausbildung als Anwendungsentwickler bzw. vergleichbare Qualifizierung
Mindestens 2 Jahre Berufserfahrung und fundierte Erfahrung in C# oder Python, .NET, HTML, JavaScript und Azure SDKs (PowerShell, CLI, ARM) und SCRUM
Idealerweise Praxiskenntnisse von SQL-Servern und -Datenbanken
Wünschenswerte Kenntnisse in Technologien wie Angular 2, TypeScript, CSS
Erfahrung im Umgang mit Requirements Management Systemen, Visual Studio Entwicklungsumgebung, Build Automation und Configuration Management und Sourcecode Management
Sorgfältigkeit und Flexibilität sowie strukturierte und eigenständige Arbeitsweise
Sehr gute Deutsch und Englischkenntnisse
infoRequirements.languages
infoRequirements.competencies
Required
Webentwicklung (Frontend)
infoRequirements.knowledge
aboutCompany.title.about INLOGY GmbH
2010 gegründet
25-49 Mitarbeiter
IT
Familienunternehmen
Paderborn
Die INLOGY GmbH ist ein Informatikunternehmen mit rund 25 Mitarbeitern mit Sitz in Paderborn. Unser Unternehmen ist seit über 10 Jahren branchenübergreifend auf individuelle Softwareentwicklung für mittelständische und große Unternehmen spezialisiert. Unsere Mitarbeiter zeichnen sich sowohl durch eine hohe technische Expertise als auch werteorientiertes Handeln aus. Die persönliche und professionelle Weiterentwicklung unserer Mitarbeiter, wie auch die herzliche Firmenkultur, sind für uns von größter Wichtigkeit.
Unser Standort
Unsere Büroräumlichkeiten sind auf dem Gelände von Diebold Nixdorf, im sogenannten Atos Gebäude (Gebäude C) in unmittelbarer Nähe zum Ahornsportpark.
Gute Anbindung an ÖPNV
Supermarkt in der Umgebung
Gute Autobahnanbindung
Fahrradstellplätze
Firmeneigene Parkplätze
Restaurants in der Umgebung
questionsAndAnswers.title
questionsAndAnswers.content.aboutCampusjaeger.question
Campusjäger is more than a job exchange. We support you and our partner companies to find each other. Companies advertise job offers through us, as a candidate you can quickly and easily apply for many different jobs with your Campusjäger profile. We always have one goal in mind: to bring you together with the job that really suits you.
questionsAndAnswers.content.jobAvailability.question
questionsAndAnswers.content.jobAvailability.answer
questionsAndAnswers.content.applicationDocuments.question
That depends entirely on the job you are applying for. In many cases it is sufficient to upload your PDF resume or fill out your Campusjäger profile.
questionsAndAnswers.content.documentsUpload.question
You can upload any documents you want to add to your application to your Campusjäger profile. Companies to which you apply allow access to the information in your profile with your application.
questionsAndAnswers.content.applyWithoutResume.question
In order to get a comprehensive first impression of you, the company needs a CV from you. You only have to upload it once and not for every new application. If you do not have a PDF resume, you can simply fill out your Campusjäger resume. Alternatively you can export your XING or LinkedIn profile as a PDF file.
questionsAndAnswers.content.moreInfoAboutCompany.question
questionsAndAnswers.content.myApplicationProcess.question
You can process your application until you have been invited for an interview. Just go to your applications and select the application you want to work on. There you have the possibility to view and change all your details. In addition, you can add further information and documents to your Campusjäger profile at any time, which the company will then have in addition to evaluating your application.
questionsAndAnswers.content.applicationNews.question
In your application overview, you can always keep track of the application process. As soon as something new happens, we will inform you immediately. To make sure you don't miss anything, we will also send you e-mails about the most important status changes.
questionsAndAnswers.content.multipleApplications.question
The number of your applications is not limited. An overview of your applications can be found here.
questionsAndAnswers.content.applicationsSafety.question
questionsAndAnswers.content.applicationsSafety.answer
questionsAndAnswers.content.contactCompanyDirectly.question
The company will contact you once your application has been reviewed. If you have any questions beforehand, your personal Candidate Manager from Campusjäger will be happy to help you.
questionsAndAnswers.content.foreignApplicant.question
questionsAndAnswers.content.foreignApplicant.answer
questionsAndAnswers.content.nonGermanSpeaker.question
Please take into account the job's language requirements and make sure the requirements match your skills. It is also helpful to provide language certificates. This article may support you during the application process.
questionsAndAnswers.content.meetingTheRequirements.question
questionsAndAnswers.content.meetingTheRequirements.answer
Our job offerSoftware Developer / Engineer / C# / Python (m/w/d)sounds promising? We're looking forward to your application.
Der Job passt doch nicht ganz zu dir? Wir haben noch mehr im Angebot...