Elektroingenieur (m/w/d) Mess- und Elektrotechnik
applyButton.without applyButton.twoMinutes
bookmark
share
Elektroingenieur (m/w/d) Mess- und Elektrotechnik
applyButton.without applyButton.twoMinutes
bookmark
share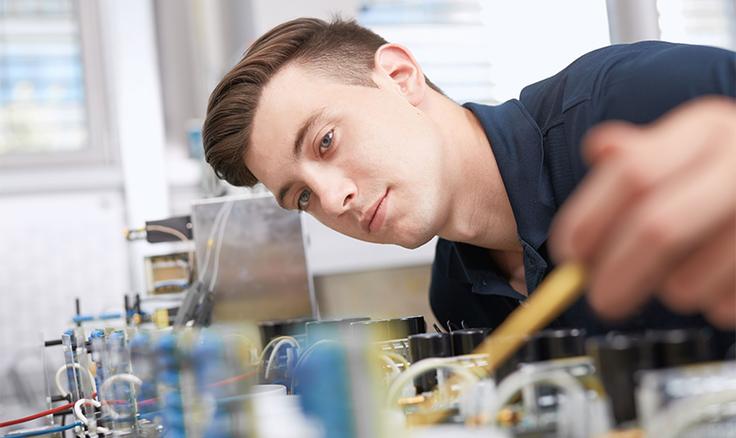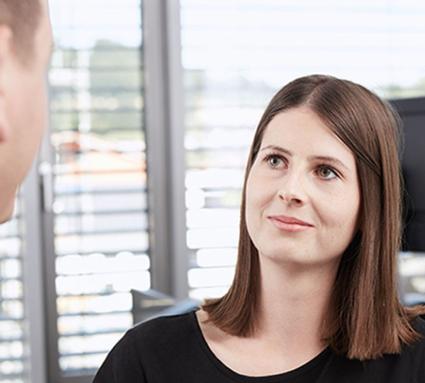 Was Sie erwartet?
Sie übernehmen die Simulation und Auslegung von Leistungselektronik, insbesondere Resonanzwandler im kW und kV Bereich
Sie übernehmen das Platinenlayout und Testing von Leistungselektronischen Wandlern und ihrer Peripherie
Sie entwerfen und optimieren Regelverfahren
Sie unterstützen unsere hardwarenahen Programmierer
Sie arbeiten in prozessübergreifenden Projektteams mit internationalem Kontext mit
Was wir Dir bieten?
40 jobDetails.hours.hours jobDetails.hours.perWeek
jobDetails.projectAvailability.fromNow jobDetails.projectAvailability.searched
jobDetails.leadershipExperience.without
Interessante sowie anspruchsvolle Tätigkeiten in einem erfolgreichen, mittelständischen Unternehmen
Ein angenehmes Arbeitsklima in einem sympathischen Team
Individuelle Entwicklungs- und Weiterbildungsmöglichkeiten sowie langfristige Perspektiven
Attraktive Vergütung und umfangreiche Sozialleistungen
Faire Vergütung
Förderung von Mitarbeiterinitiativen
Agiles Arbeiten
Onboarding Programm
Coaching-Angebote
Projektverantwortung
Was Sie mitbringen sollten?
Ein erfolgreich abgeschlossenes Studium der Elektrotechnik mit Schwerpunkt Leistungselektronik oder entsprechende Berufserfahrung
Erfahrungen in der Entwicklung von Leistungselektronik und einen sicheren Umgang mit Messtechnik
Kenntnisse in Analog- und Digitaltechnik, Simulation von Leistungselektronik und Altium Designer
Eine analytische und strukturierte Arbeitsweise, ausgeprägte Teamorientierung und Begeisterung für innovative Technologien
Gute Deutsch- und Englischkenntnisse
infoRequirements.languages
infoRequirements.competencies
infoRequirements.knowledge
aboutCompany.title.about aboutCompany.title.fallback
Elektronik
Mittelständler
Als innovatives und fortschrittliches Unternehmen haben wir durch unsere technologisch kompetenten Lösungen auf dem Gebiet der Bereitstellung industrieller Mikrowellen– und Plasmatechnik zu einem europaweit führenden Unternehmen entwickelt. Im Portfolio enthalten sind Mikrowellengeneratoren und -komponenten einschließlich der zugehörigen Stromversorgungstechnik für verschiedenste Anwendungen, wie beispielsweise industrielle Erwärmung und insbesondere für die Plasmatechnik. Die Kernprodukte finden Anwendung in den Bereichen der industriellen Erwärmung, Plasmatechnik, Photovoltaik und Bio– und Umwelttechnik, sowie in der Medizintechnik, der Halbleitertechnik und in vielen weiteren Gebieten.
Unser Standort
questionsAndAnswers.title
questionsAndAnswers.content.aboutCampusjaeger.question
Campusjäger is more than a job exchange. We support you and our partner companies to find each other. Companies advertise job offers through us, as a candidate you can quickly and easily apply for many different jobs with your Campusjäger profile. We always have one goal in mind: to bring you together with the job that really suits you.
questionsAndAnswers.content.jobAvailability.question
questionsAndAnswers.content.jobAvailability.answer
questionsAndAnswers.content.applicationDocuments.question
That depends entirely on the job you are applying for. In many cases it is sufficient to upload your PDF resume or fill out your Campusjäger profile.
questionsAndAnswers.content.documentsUpload.question
You can upload any documents you want to add to your application to your Campusjäger profile. Companies to which you apply allow access to the information in your profile with your application.
questionsAndAnswers.content.applyWithoutResume.question
In order to get a comprehensive first impression of you, the company needs a CV from you. You only have to upload it once and not for every new application. If you do not have a PDF resume, you can simply fill out your Campusjäger resume. Alternatively you can export your XING or LinkedIn profile as a PDF file.
questionsAndAnswers.content.companyNotVisible.question
questionsAndAnswers.content.companyNotVisible.answer
questionsAndAnswers.content.myApplicationProcess.question
You can process your application until you have been invited for an interview. Just go to your applications and select the application you want to work on. There you have the possibility to view and change all your details. In addition, you can add further information and documents to your Campusjäger profile at any time, which the company will then have in addition to evaluating your application.
questionsAndAnswers.content.applicationNews.question
In your application overview, you can always keep track of the application process. As soon as something new happens, we will inform you immediately. To make sure you don't miss anything, we will also send you e-mails about the most important status changes.
questionsAndAnswers.content.multipleApplications.question
The number of your applications is not limited. An overview of your applications can be found here.
questionsAndAnswers.content.applicationsSafety.question
questionsAndAnswers.content.applicationsSafety.answer
questionsAndAnswers.content.contactCompanyDirectly.question
The company will contact you once your application has been reviewed. If you have any questions beforehand, your personal Candidate Manager from Campusjäger will be happy to help you.
questionsAndAnswers.content.foreignApplicant.question
questionsAndAnswers.content.foreignApplicant.answer
questionsAndAnswers.content.nonGermanSpeaker.question
Please take into account the job's language requirements and make sure the requirements match your skills. It is also helpful to provide language certificates. This article may support you during the application process.
questionsAndAnswers.content.meetingTheRequirements.question
questionsAndAnswers.content.meetingTheRequirements.answer
Wenn diese Stelle Ihr Interesse weckt, bewerben Sie sich gerne über Campusjäger bei uns! Wir freuen uns auf Sie.
applyButton.without applyButton.twoMinutes