INEOS Manufacturing Deutschland GmbH
Petrochemicals, plastics production, oil & gas, automotive and sport. INEOS is a multi-skilled multinational, offering amazing opportunities to live and work around the world. INEOS has grown to become a leading chemical company with sales today of around $60 billion. Most of our employees have spent all their working lives in the chemical or oil industry. We continue unashamedly to extract best practices from this very impressive group of people in all spheres of activity. We believe INEOS is a refreshing place to work and we are prepared to embrace new approaches to business. • Over 22,000 employees • 183 manufacturing sites • In 26 countries • 34 businesses
INEOS Manufacturing ...
INEOS Manufacturing ...
1998 gegründet
500+ Mitarbeiter
Pharma & Chemie
Hidden Champion
Köln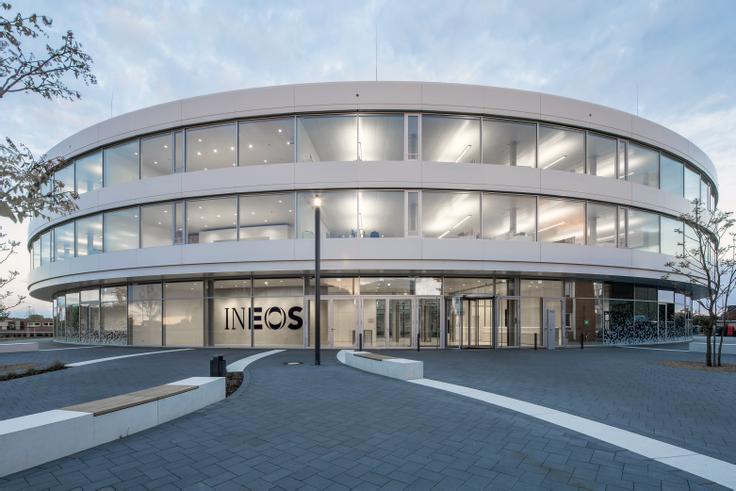 So arbeiten wir
Everyone's opinion is respected – when you talk, we listen. We have a flat organisational structure. We don't like committees and we're non-bureaucratic. We put real value on everyone being open, informal and non-hierarchical. This means that as part of the team your ideas will be heard from the very start. Our graduate programmes are focused on your development. They hand you the responsibilities, opportunities and freedom to plot your own course and build a successful career.
Arbeitsstil
Regelmäßige Feedbackgespräche
Agiles Arbeiten
Flache Hierarchien
Coaching-Angebote
Job Rotation
Onboarding Programm
Team
Altersmix
Casual Friday
Internationale Kollegen
Lange Betriebszugehörigkeit
Teamevents
Frauen in Führungspositionen
Legere Kleidung
Schwerbehinderte willkommen
Tools und Tech Stack
Android
Blackberry
iOS
Microsoft Windows
Namibia trip
In year four of the graduate programme you'll be invited to take part in the adventure of a lifetime – cycling, running and climbing in the remote Namibian desert. 'Brutal and brilliant' is how one of our last group described the 'In Nam challenge', where graduates transverse the Skeleton Coast, Damaraland and Kaokaveld Wilderness areas of Northern Namibia. In one unforgettable week, you'll pass over three ancient volcanic craters, climb Namibia's highest peak, conquer the unforgiving basalt lavas of the Ugab on foot – and more besides. This memorable experience will test and expand your limits, build your fitness and show you what you are truly capable of.
Unser Standort
During the five-year commercial graduate programme you'll move between INEOS businesses, functions and countries; building up your experience, skills and knowledge by being exposed to a broad range of commercial disciplines. Countries you could work in include Belgium, France, Germany, Switzerland and the UK.
Firmeneigene Parkplätze
Gute Anbindung an ÖPNV
Supermarkt in der Umgebung
Fahrradstellplätze
Unser Büro
Geschäftshandy
Fitnessraum
Homeoffice möglich
Fernseher oder Beamer
Desktop Computer
Laptop
Barrierefreiheit
Rückzugsräume
Nachhaltig
Ergonomische Arbeitsplätze
Großraumbüros
Erholungsräume
Teambüros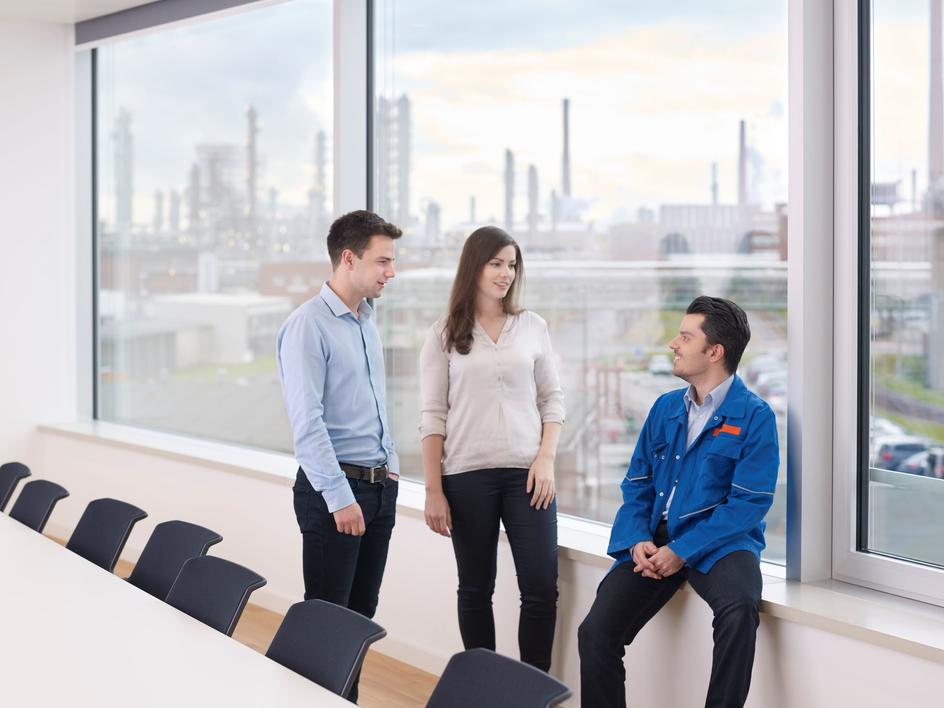 Vorteile bei uns
Your efforts are rewarded by: Enhanced salary progression, Training opportunities, both on- and off-the-job, Fast-tracked development, Mentoring by senior management, Access to fitness and wellbeing advice and on-site gyms (location dependent). Our employee profiles are a great way to find out more about our company and what it's like to work for us, covering topics like training, projects, progression routes, support, benefits and opportunities to socialise at work. Find out what our people have to say about life at INEOS by visiting our INEOS you tube page.
Betriebliche Altersvorsorge
Sport- und Erholungsangebote
Freie Wochenenden
Kaffee & Tee
Elternzeit
Bonussystem
Mitarbeiterrabatte
Bezahlte Weiterbildung
Ehrenamtlich engagiert
Vertrauensarbeitszeit
Kantine
Ausgestattete Küche
Gemeinsames Essen
Betriebsarzt
Flexible Arbeitszeiten
Überstundenausgleich
Obst & Snacks
Faire Vergütung
Betriebsrat
Klingt gut? Dann sieh dir schnell unsere aktuellen Jobs an.