Creative Working Student (m/f/d)
Five Vectors UG
Five Vectors Inc. is a next-generation media company that uses a data-driven approach to build, distribute and monetize assets through third party and o&o outlets, answering the needs of a broad audience cross-platform in the virtual space.
We are a team of gamers, engineers, data scientists, product and creative designers working, between Berlin and Los Angeles, on elevating the gaming XP through reactive media.
We are building the next generation audio infrastructure for gaming and virtual worlds.
We are searching for a student creative who wants to put their skills to work and gain experience in digital design in the gaming world. Your work will be focused on our lore, the "Republik", and all products associated:
"The Republik is a fictional city existing in an alternative future - built to protect a population threatened by a severely declining environmental situation, this lively cyberpunk metropolis seems to be a self-sufficient haven with a dark side."
We are looking for a student, which means you are enrolled in a University in Germany, at best in Berlin, but not a must if all other boxes are ticked.
Ohne Anschreiben. In nur 2 Minuten.
Merken
Teilen
Creative Working Student (m/f/d)
Ohne Anschreiben. In nur 2 Minuten.
Merken
Teilen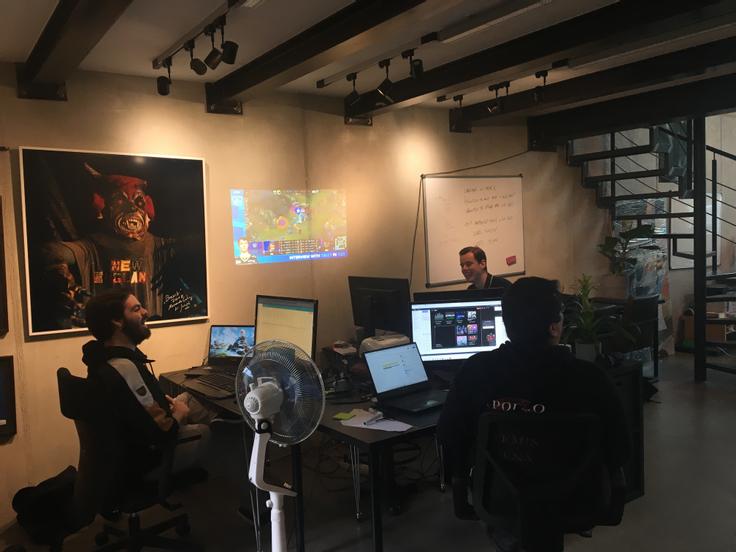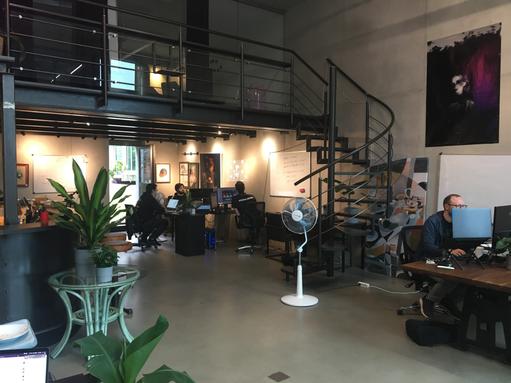 Your Responsibilities
Conceptualizing content for "the Republik" for different channels (website, app, social media, etc.)
Supporting the Creative team in researching and benchmarking for external creators
Coordination between external creators and production team
Researching best practices in the market and presenting them formatted to Content team
Curating social media content
Contributing to community management
Your Benefits
bis 20 Std. pro Woche
Home Office möglich
Ab sofort gesucht
Ohne Personalverantwortung
Practical experience around an innovative product within a content x tech startup
Full-time job, with flexible schedule for students
Collaborating, mentoring, and training opportunities with seasoned professionals
Opportunity to participate in networking events and company meetings
Fahrtkostenzuschuss
Design Thinking
Faire Vergütung
Flache Hierarchien
Agiles Arbeiten
Startupflair
Your Profile
Enrolled in a Hochschule, Bachelor or Masters program
Passion for Gaming, gaming and pop culture
Understanding of gaming communities and their language
Know your way around Discord, TikTok, Instagram, Twitter
Great organizational skills
Adaptability
Knowledge of Photoshop/Adobe Premiere is definitely a plus
Kenntnisse und Fähigkeiten
Über Five Vectors UG
2018 gegründet
1-24 Mitarbeiter
Internet & Multimedia
Startup
Berlin
We are a team of Gamers, Engineers, Data Scientists, Product and Creative Designers, working between Berlin and Los Angeles, on elevating the gaming XP through reactive media. We are building the next generation content infrastructure for gaming and virtual worlds.
Mehr über das Unternehmen erfahren
Unser Standort
Gute Anbindung an ÖPNV
Innenstadtlage
Restaurants in der Umgebung
Supermarkt in der Umgebung
Häufige Fragen
Wer oder was ist Campusjäger by Workwise?
Campusjäger gehört zu Workwise – einer Jobplattform, die dich über den gesamten Karriereweg unterstützt. Wir übernehmen das Recruiting für verschiedene Unternehmen und begleiten dich im gesamten Bewerbungsprozess. Über Campusjäger by Workwise findest du Jobs für Studierende und Absolvent:innen. Deine Bewerbungen verwaltest du in deinem Workwiseprofil. Erfahre hier mehr über den Zusammenhang von Workwise und Campusjäger.
Ist der Job, den ich sehe, überhaupt noch verfügbar?
Bei Jobs, die noch zu besetzen sind, kannst du auf den Button 'Jetzt bewerben' klicken. Ist dies nicht möglich, wurde der Job bereits besetzt oder vorübergehend deaktiviert.
Welche Dokumente benötige ich für meine Bewerbung?
Das hängt ganz vom Job ab, auf den du dich bewirbst. Häufig reicht es schon aus, wenn du deinen PDF Lebenslauf hochlädst bzw. dein Workwiseprofil vollständig ausfüllst.
Wie sieht der Bewerbungsprozess nach meiner Bewerbung aus?
Wo kann ich meine Unterlagen bzw. Dokumente hochladen?
Deine Bewerbungsunterlagen kannst du in deinem Workwiseprofil hochladen. Diese können nur von Unternehmen eingesehen werden, bei denen du dich bewirbst.
Wo finde ich weitere Informationen zum Unternehmen?
Kann ich meine Bewerbung nachträglich bearbeiten?
Ja, das ist möglich. In deiner Bewerbungsübersicht kannst du deine Angaben einsehen und Änderungen vornehmen. Bist du bereits zu einem Vorstellungsgespräch eingeladen, ist die Bearbeitung nicht mehr möglich. Du kannst aber weiterhin in deinem Workwiseprofil allgemeine Informationen ergänzen und weitere Dokumente hochladen.
Wie werden mir Neuigkeiten zu meiner Bewerbung mitgeteilt?
In deiner Bewerbungsübersicht bei Workwise hast du jederzeit einen Überblick über den Bewerbungsverlauf. Zusätzlich senden wir dir E-Mails zu den wichtigsten Statusänderungen.
Kann ich mich auch auf mehrere Jobs gleichzeitig bewerben?
Die Anzahl deiner Bewerbungen ist nicht limitiert. Einen Überblick über deine Bewerbungen findest du bei Workwise.
Können andere Unternehmen sehen, wo ich mich noch beworben habe?
Nein, Unternehmen können nur ihre eigens eingegangenen Bewerbungen sehen.
Kann ich den/die Ansprechpartner:in des Unternehmens direkt kontaktieren?
Eine persönliche Kontaktaufnahme ist über den Chat möglich, sobald du zu einem Vorstellungsgespräch eingeladen wurdest. Zuvor erhältst du alle wichtigen Statusänderungen per E-Mail. Bei Rückfragen kannst du dich an deine/n persönliche/n Candidate Manager:in von Workwise wenden.
Ich glaube, ich erfülle nicht alle Anforderungen. Kann ich mich trotzdem bewerben?
Auch wenn du nicht alle Anforderungen erfüllst, kannst du fehlende Kenntnisse durch weitere Fähigkeiten ausgleichen. Nutze die Bewerberfragen, um auf deine Motivation einzugehen und zeige dem Unternehmen, warum du dennoch auf den Job passt. Solltest du viele oder alle Anforderungen nicht erfüllen, wird die Bewerbung nicht erfolgreich sein.
What do I have to consider, if I am not from Germany?
Please make sure to provide all necessary documents within your Workwise profile. It should include an EU work-permit (if you have no EU citizenship) and a CV at least. Depending on the position you are applying to, you could also be asked for a certificate of enrollment, a transcript of records or a language certificate. We would also recommend to inform yourself thoroughly in advance about visa regulations. Therefore you can use the official visa navigator from the Federal Foreign Office.
What do I have to consider, if German is not my mother tongue?
Please take into account the job's language requirements and make sure the requirements match your skills. In the job search you can use the language filter to find jobs without German language requirements. It is also helpful to provide language certificates. This article may support you during the application process.
Unser Jobangebot Creative Working Student (m/f/d) klingt vielversprechend? Dann freuen wir uns auf deine Bewerbung.
Ohne Anschreiben. In nur 2 Minuten.