Intern Entrepreneur in Residence (m/f/d)
CONSULTPORT GmbH
As an Entrepreneur (m/f/d) in Residence with us, you'll have the chance to be part of a fast-growing company, and help to shape its growth path. You'll work side-to-side with the founders on the most exciting and important management and digitization projects. You'll learn what it means to build a successful company from scratch, including Sales, Marketing, Finance, Operations, HR and Management tasks. At the same time you'll develop a broad and deep understanding of the Consulting market.
This role will require you to bring together your curiosity, our common vision, the client's pain points, and your understanding of current internet technologies. This is a great opportunity to play a key role in disrupting a dormant multi-billion market with the possibly to grow into a full-time permanent role at the end of the program, including receiving equity in the company.
Merken
Teilen
Intern Entrepreneur in Residence (m/f/d)
Merken
Teilen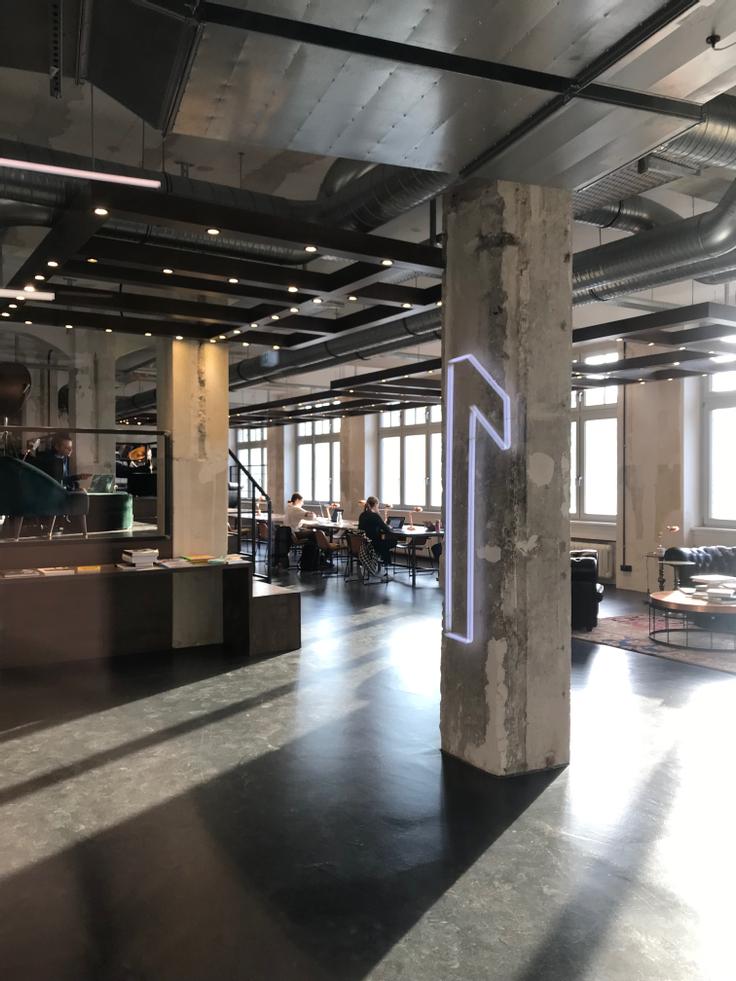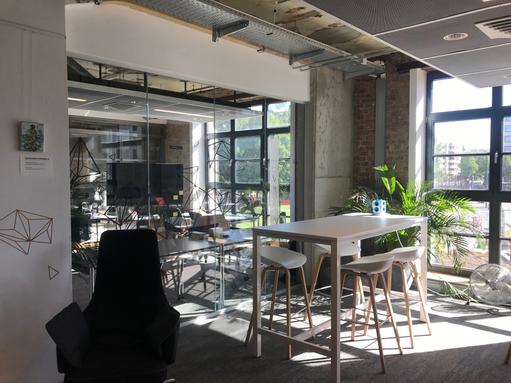 Your responsibilities:
Strategy: Work on business-critical projects, evaluate their strategic importance, and expand the company into new industry and geographical markets
Venture excellence: Be responsible for managing and improving business development and operational processes
Consulting: Help us grow our sales business successfully by identifying new concepts and strategies, and by being responsible for implementation from the beginning
Investor relations: Prepare and conduct investor meetings
Our Offer
30 bis 40 Std. pro Woche
Ab sofort gesucht
12 Monate
Ohne Personalverantwortung
Make your startup dream a reality as you shape one of the most exciting startups in Europe
A ton of responsibility! As the founders' right hand you have real impact from Day 1 and the chance to leave your mark
A very smart, passionate and very international team that wants to push things
Flat hierarchy, direct feedback culture and data driven decision making in every part of the company
Time and guidance to invest in your personal and professional growth

Have support in your own self-development (regular feedback and coaching sessions, access to personal development material, workshops, startup presentations, and networking events).

Become part of a diverse, international, highly skilled community

Participate in free yoga classes, a meditation room, and shower facilities (e.g. after exercising in one of our neighboring parks) on site.

Get free drinks (water, tea, coffee), and regular team lunches and social events
Regelmäßige Feedbackgespräche
Projektverantwortung
Musik am Arbeitsplatz erlaubt
Working out loud
Sport- und Erholungsangebote
Agiles Arbeiten
Startupflair
Massagen
Bezahlte Weiterbildung
Faire Vergütung
Flache Hierarchien
Förderung von Mitarbeiterinitiativen
Onboarding Programm
Mitarbeiter-Anteile
Leistungsabhängiger Gehaltsanteil
Your Profile:
Graduated/about to graduate from a top university in Business, Engineering, Marketing or a similar field, with outstanding academic records
A passion for start-ups and want to prepare for your own adventure down the road
Strong analytical skills that you use to break down problems and excel at connecting topics from many different domains
Previous professional experience in a high performance culture environment (consulting, sales or in start-ups)
Fluency in German and English is a must
Kenntnisse und Fähigkeiten
Über CONSULTPORT GmbH
2017 gegründet
1-24 Mitarbeiter
Beratung
Startup
Berlin
We are a young, fast-growing Start-Up based in Berlin, on a mission to disrupt the way consulting has been done until now. We're building the finest digital platform, one that brings leading digital experts and top-tier management consultants together with businesses. We're led by experienced entrepreneurs, with backgrounds from the Boston Consulting Group, Rocket Internet, and Google. Our clients range from fast-growing startups to large corporations across European markets. We connect them with the highest qualified professionals to succeed with their digital strategy, digital transformation, business model development, and more. We have established a strong business network especially in the DACH region. Our approach is digital, but our success is built on the strong personal connection we create with our team members, clients, and consultants on our platform.
Mehr über das Unternehmen erfahren
Unser Standort
Our office is located in the heart of Berlin, not far from Rosenthaler Platz and has various lunch options for every taste.
Gute Anbindung an ÖPNV
Gute Autobahnanbindung
Supermarkt in der Umgebung
Fahrgemeinschaften
Restaurants in der Umgebung
Innenstadtlage
Öffentlicher Parkraum
Häufige Fragen
Wer oder was ist Campusjäger?
Campusjäger ist mehr als eine Jobbörse. Wir unterstützen dich und unsere Partnerunternehmen dabei, zu einander zu finden. Unternehmen schreiben Jobangebote über uns aus, als Kandidat kannst du dich schnell und einfach mit deinem Campusjägerprofil auf viele verschiedene Jobs bewerben. Dabei haben wir immer ein Ziel vor Augen: Dich mit dem Job zusammen zu bringen, der wirklich zu dir passt.
Ist der Job, den ich sehe, überhaupt noch verfügbar?
Ja, alle Jobs die du auf unserer Plattform findest, sind noch zu besetzen.
Welche Dokumente benötige ich für meine Bewerbung?
Das hängt ganz vom Job ab, auf den du dich bewirbst. Häufig reicht es schon aus, wenn du deinen PDF Lebenslauf hochlädst bzw. dein Campusjägerprofil vollständig ausfüllst.
Wo kann ich meine Unterlagen bzw. Dokumente hochladen?
Sämtliche Unterlagen, die du deiner Bewerbung hinzufügen willst, kannst du in dein Campusjägerprofil hochladen. Unternehmen, bei denen du dich bewirbst, gestattest du mit deiner Bewerbung Zugriff auf die Informationen in deinem Profil.
Kann ich mich auch ohne Lebenslauf bewerben?
Um einen möglichst umfassenden ersten Eindruck von dir zu erhalten, benötigt das Unternehmen von dir einen Lebenslauf. Diesen musst du auch nur einmal und nicht für jede Bewerbung aufs Neue hochladen. Wenn du noch keinen PDF Lebenslauf hast, kannst du einfach deinen Campusjäger Lebenslauf ausfüllen. Alternativ hast du die Möglichkeiten dein XING oder LinkedIn Profil als PDF Datei zu exportieren.
Wo finde ich weitere Informationen zum Unternehmen?
Im Unternehmensprofil von CONSULTPORT GmbH findest du weitere Informationen.
Kann ich meine Bewerbung nachträglich bearbeiten?
Du kannst deine Bewerbung solange bearbeiten, bis du zu einem Vorstellungsgespräch eingeladen wurdest. Gehe dazu einfach in deine Bewerbungen und wähle die Bewerbung aus, die du bearbeiten möchtest. Dort hast du die Möglichkeit, alle deine Angaben anzusehen und zu verändern. Außerdem kannst du dein Campusjägerprofil jederzeit um weitere Informationen und Unterlagen ergänzen, die dem Unternehmen dann zusätzlich zur Beurteilung deiner Bewerbung vorliegen.
Wie bekomme ich Neuigkeiten zu meiner Bewerbung mit?
In deiner Bewerbungübersicht hast du jederzeit einen Überblick über den Bewerbungsverlauf. Sobald etwas Neues passiert, informieren wir dich umgehend darüber. Damit du auch sicher nichts verpasst, senden wir dir zusätzlich E-Mails zu den wichtigsten Statusänderungen.
Kann ich auch mehrere Bewerbungen gleichzeitig abschicken?
Die Anzahl deiner Bewerbungen ist nicht limitiert. Einen Überblick über deine Bewerbungen findest du hier.
Können andere Unternehmen sehen, wo ich mich noch beworben habe?
Nein, Unternehmen können immer nur Bewerbungen für sich selbst sehen.
Kann ich den Ansprechpartner des Unternehmens auch direkt kontaktieren?
Das Unternehmen kommt auf dich zu, sobald deine Bewerbung angesehen wurde. Solltest du vorher Fragen haben, hilft dir gerne dein persönlicher Candidate Manager von Campusjäger weiter.
What do I have to consider, if I am not from Germany?
Please make sure to provide all necessary documents within your Campusjäger profile. It should include an EU work-permit (if you have no EU citizenship) and a CV at least. Be aware of different employment types in Germany. Depending on the position you are applying to, you could also be asked for a certificate of enrollment and a transcript of records.
What do I have to consider, if German is not my mother tongue?
Please take into account the job's language requirements and make sure the requirements match your skills. It is also helpful to provide language certificates. This article may support you during the application process.
Ich glaube, ich erfülle nicht alle Anforderungen. Kann ich mich trotzdem bewerben?
Oft können nicht erfüllte Anforderungen durch andere Fähigkeiten ausgeglichen werden. Wenn du daher die eine oder andere Anforderungen nicht vollständig erfüllst, ist es dennoch einen Versuch wert. Solltest du allerdings viele oder sogar alle Anforderungen nicht erfüllen, ergibt eine Bewerbung wenig Sinn.
Interested? We are looking forward to your application via Campusjäger!